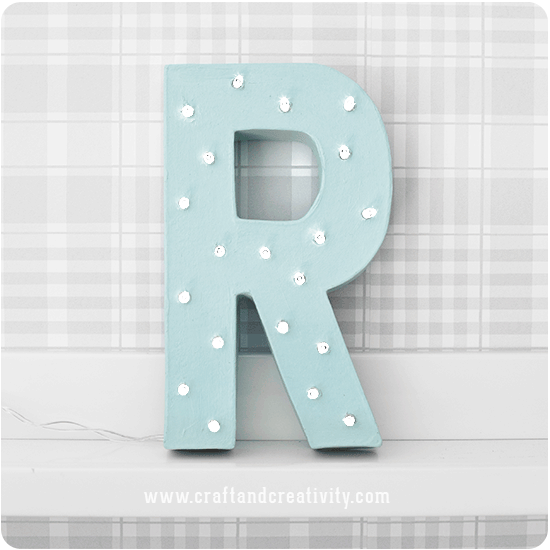 Att göra en egen bokstavslampa är både roligt och enkelt. Mina döttrars vänner vill alla ha en egen bokstavslampa efter att ha sett vår! Det går att köpa färdiga bokstavslampor men de kostar en hel del. Då är det mer prisvärt att göra en egen och du kan du dessutom göra den precis i vilken färg du vill. Ps. Lamporna blinkar inte egentligen utan de har ett stadigt sken. Det var bara jag som ville göra en rolig effekt till bilden.
———–
Making your own letter lamp is both fun and easy. My daughters' friends all want a letter lamp of their own after seeing ours! You can buy fabric-made letter lamps but they cost quite a lot. It's more affordable to make your own and that way you can make it in any color you like.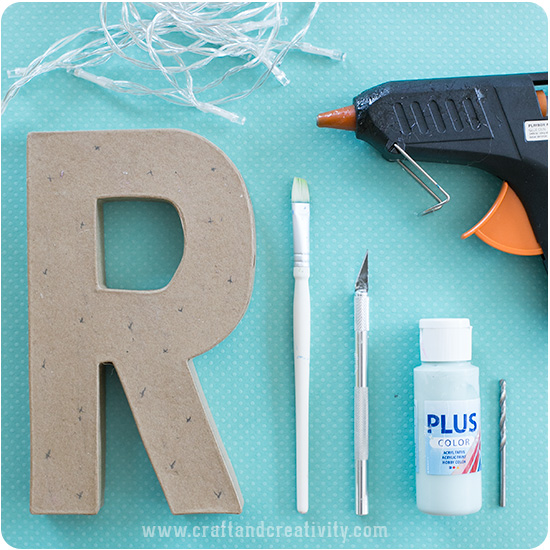 Du behöver: En pappbokstav, hobbyfärg (vi använde Plus Color), en pensel, en blyertspenna, en vass hobbykniv, en limpistol och en ljusslinga. Vår ljusslinga går på batteri. För att göra hålen behöver du en borrmaskin eller en syl och hammare.
———–
You will need: A paper mache letter, hobby paint, a brush, a pencil, a sharp hobby knife, a glue gun and a string of lights. Ours run on battery. To make the holes you need a drill or an awl and hammer.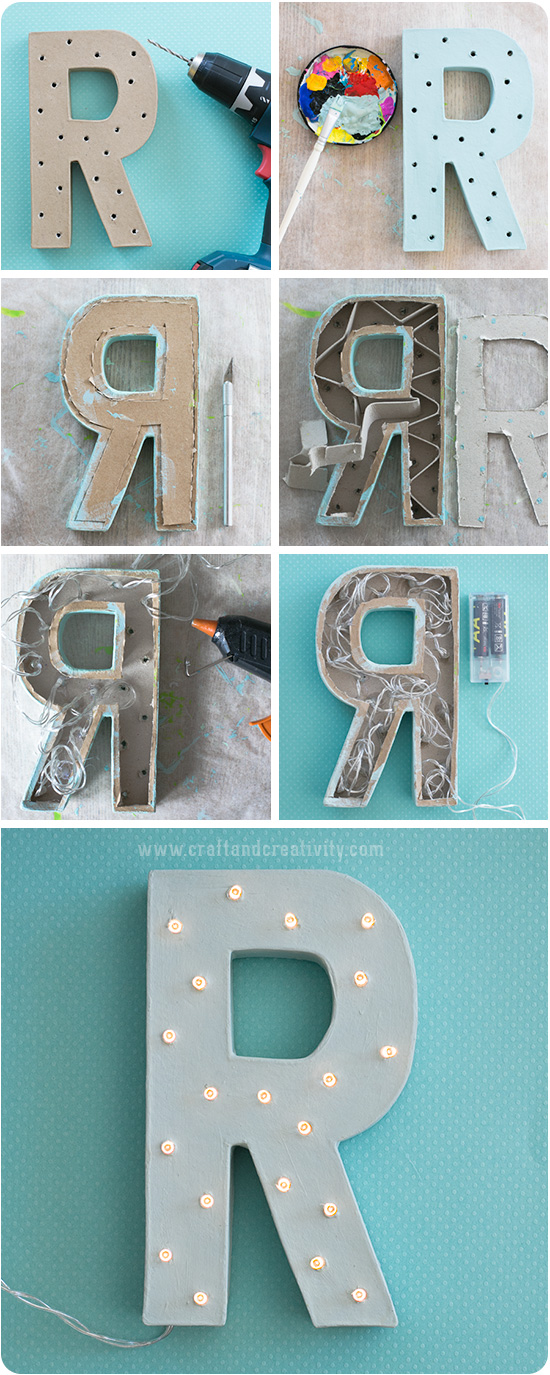 Gör så här: Markera var du vill ha hålen med en blyertspenna. Vår ljusslinga har 20 lampor. Borra hålen med en tunn borr som har samma diameter som lamporna eller använd en syl och hammare. Måla din pappbokstav i valfri färg och låt torka. Plus Color hobbyfärg torkar på mindre än en timme. Vänd bokstaven upp och ned, skär längst kanterna och tag bort baksidan och fyllningen. Limma fast var och en av lamporna med en limpistol och låt sladden löpa på insidan av bokstaven. Själva lamporna ska sticka fram ur hålen på framsidan av bokstaven. Nu kan du antingen limma tillbaka bakstycket (gör ett jack för sladden) eller klippa ut en baksida av tjock kartong och limma fast. Lampan är klar!
————
Do like this: Use a pencil to mark where you want the holes to be. Our string of lights has 20 lights. Drill holes with a thin drill of the same diameter as the lamps or use an awl and hammer. Paint the paper mache letter in the color you like and let dry. Turn the letter upside down, cut all around the edges and remove the back and the filling. Glue each of the lights in place and let the cord run inside the letter. The lights should be sticking out of the holes in the front of the letter. Now you can either glue the back in place (make a jack for the cord) or make a new back out of cardstock. Your lamp is ready!