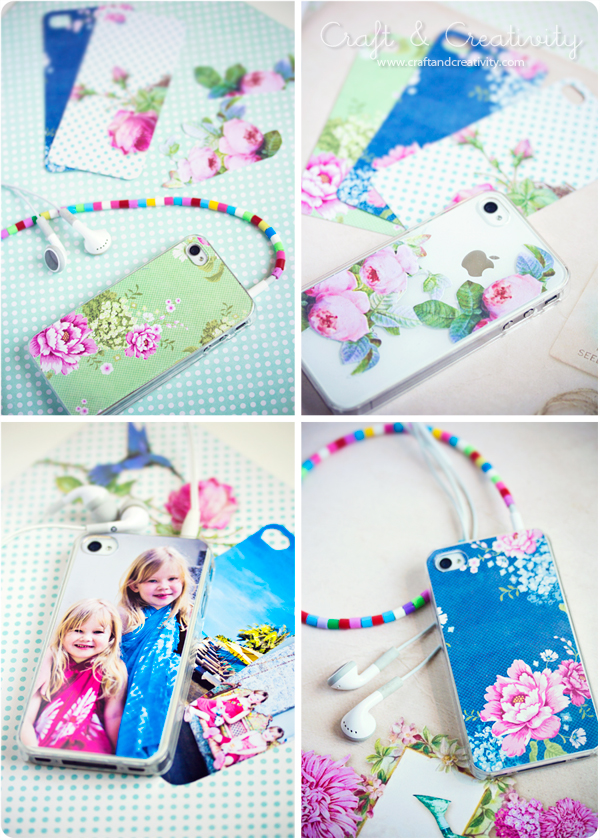 Idén att piffa upp min iPhone fick jag för flera månader sedan. Jag ville matcha mina pimpade hörlurar ;-). Men att hitta ett billigt genomskinligt skal har inte varit enkelt. Jag kände inte för att lägga ut 200 kr eller mer, som verkar vara standardpriset på telefoni- och teknikbutikerna. I helgen hade jag och stora tjejen hade en mamma-dotter-shoppingdag och gick bland annat och strosade på lokala pysselaffären. Plötsligt fick dottern syn på en hel gavel full med genomskinliga skal och visade stolt mig sitt fynd! 49 kr fick vi betala, vilket kändes överkomligt och nu kunde jag sätta min plan i verket.
Jag valde ut några fina papper från min samling, måttade med plastskalet och klippte ut. Jag gjorde även några varianter med favoritfotografier som jag skrev ut på fotopapper.
———
I got the idea to embellish my iPhone several months ago. I wanted to match my pimped ear phones. 😉 But finding affordable translucent iPhone cases has not been an easy task. I didn't feel like paying 200 SEK (about 20 € / $ 30), which seemed to be the standard price at the Telecom and Technology stores here in Stockholm. This weekend, me and my big girl had a mother-daughter shopping day and went to our local hobby store (Panduro Hobby). There she found an entire shelf with transparent covers and proudly presented her findings to me! We paid 49 SEK, which felt quite affordable and I was finally able to put my plan into action. 
I picked out some nice paper from my stash, used the plastic cover to measure out the size and did the cutting with a hobby knife. I also made a few versions using favorite photos that I printed on glossy photo paper.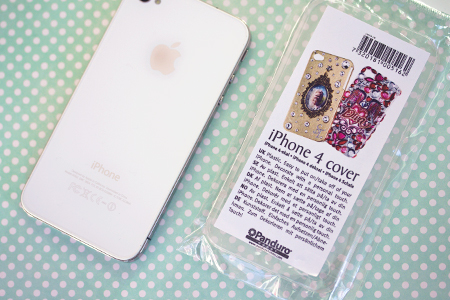 Vill man kan man förstås dekorera utsidan på skalet istället, som exemplet visat på förpackningen. Måla med glitterfärg eller pynta med glaspärlor och glittrande stenar till exempel. /
If you feel like it you can decorate the outside of the cover instead, as suggested on the packaging. Paint with glitter paint or decorate with glass beads and rhinestones for example.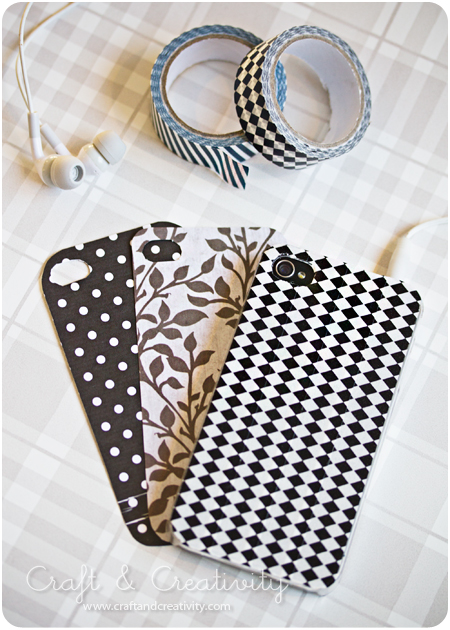 Önskar man en liten tuffare stil så kan man t ex satsa på svart/vita papper. Eller täcka skalet med mönstrad washitejp som jag gjort på bilen ovan, längst till höger. /
It can also be stylish to use black and white paper. Or cover the case with patterned washi tape (japanese masking tape), as done with the cover to the right on the picture above.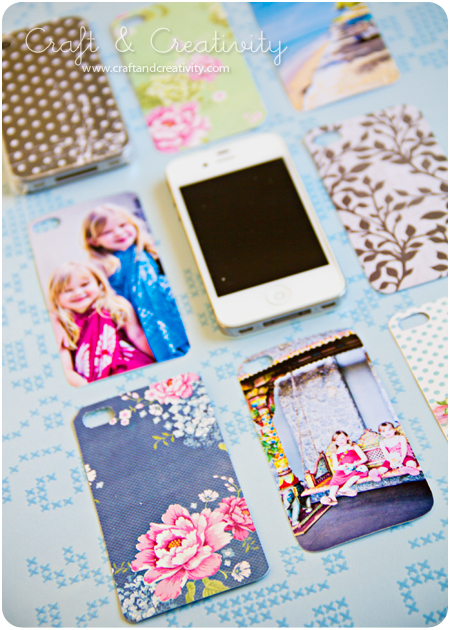 Det går att variera i det oändliga och det är lätt att byta design, hur ofta man vill. /
The possibilities are infinitive and you can easily change your design as often as you want.