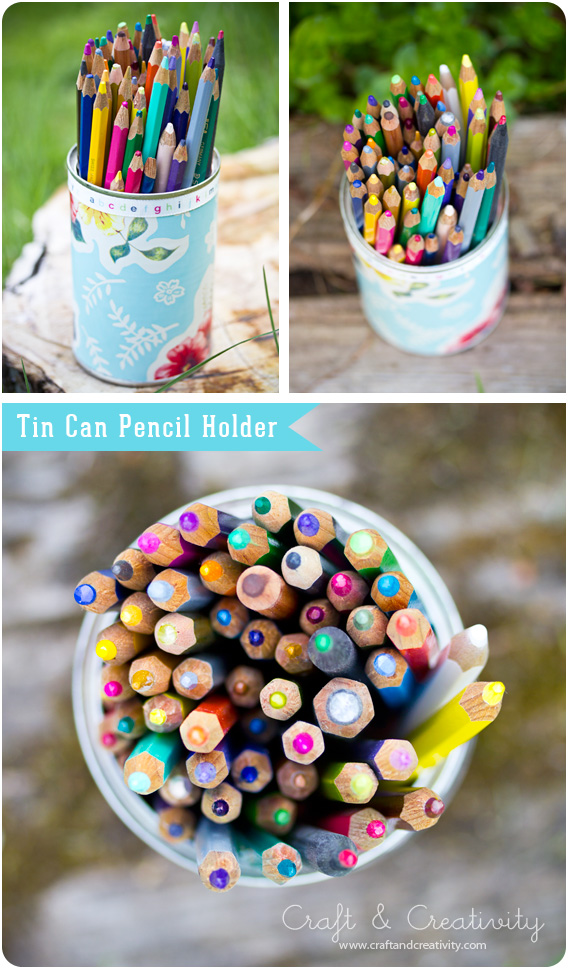 Den här pennhållaren var bland det första jag lade upp på min blogg när jag startade den i  slutet av september förra året. Det är ett sådant enkelt pyssel och därför värt att tipsa om igen. Diska ur en gammal konservburk och klistra eller tejpa fast en bit papper (presentpapper, pysselpapper eller bit tapetprov) runt burken. Pynta lite extra med ett tygband eller washitejp, om så önskas.
——
This tin can pencil holder was among the first items I published on the blog, when I started it in the end of September last year. It's a type of easy craft that is worth mentioning again. Wash up an old tin can and paste or tape a piece of paper (wrapping paper, craft paper or wallpaper sample) around the can. If you like, you can embellish your pencil holder additionally with a fabric ribbon or washi tape.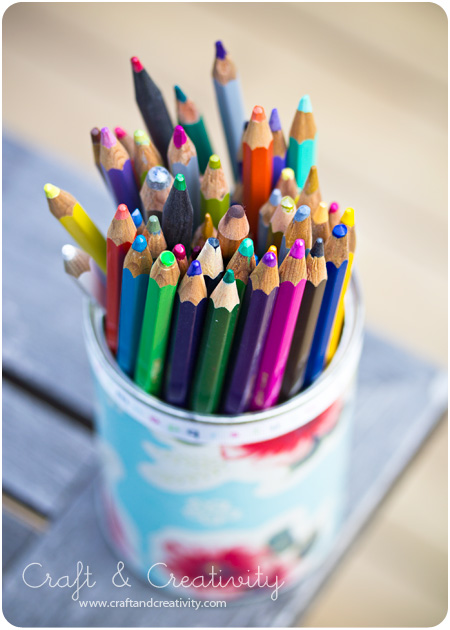 Jag använde presentpapper från House Doctor. För närmare beskrivning läs mitt gamla blogginlägg. Ta gärna också en titt på Sofias fina pennhållare av plåtburkar, på bloggen Hildas hem. /
I used wrapping paper from House Doctor. For further instructions, please take a look at my old blog post. And why not take a look at Sofias pretty tin can pencil holders, over at her blog Hildas hem.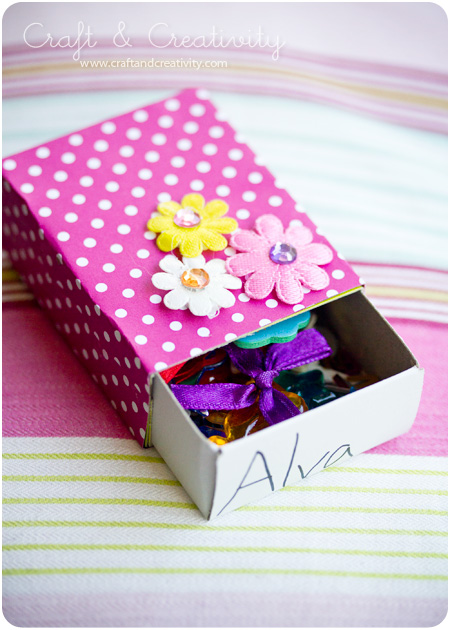 En annan sak man enkelt kan "klä om" på samma sätt är tändsticksaskar. Här har min dotter och jag gjort en liten presentask till hennes kompis, innehållande små pysselsaker. /
Another thing you can easily "dress up" in the same way is matchboxes. Here my daughter and I have made a gift box for one of her friends, and filled it with small craft items.