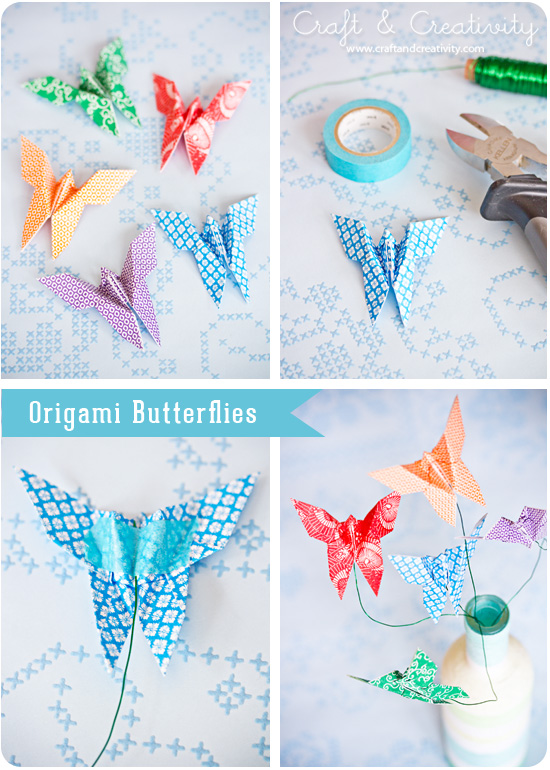 Jag har fastnat lite för det här med origami. Med vackra papper kan man göra mycket roligt. Som dessa fjärilar till exempel. Jag följde denna utmärkta beskrivning på YouTube. När jag vikt fjärilarna klart fick jag idén att fästa dem på ståltråd (jag använde tejp, men en klick klister fungerar säkert också).
—–
I've been a bit hooked on origami lately. You can make so many great things with pretty paper. Like these butterflies for example. When making them I followed this excellent tutorial on YouTube. After I folded them, I got the idea to attach the butterflies to a wire (I used washi tape, but I'm sure a dab of glue would work as well).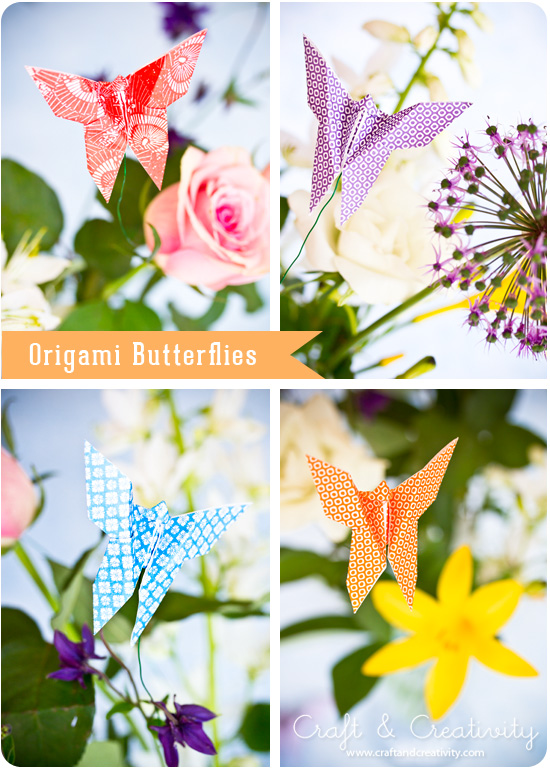 Placera fjärilarna i en bukett med blommor och det blir en perfekt gå-bort-present. Eller fäst en fjäril på ett paket alternativt dekorera bordet med dem när du ska ha fest. /
Place the butterflies in a bouquet of flowers and you get a nice going-away gift. Or attach a butterfly to your gift wrapping or use them as table setting decorations.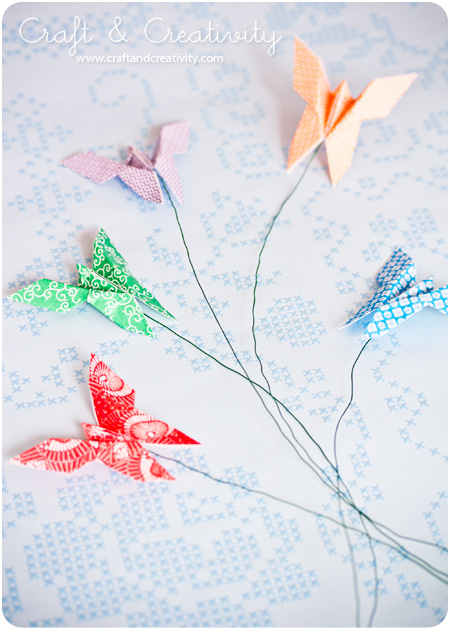 Eller gör en bukett bara bestående av färgglada fjärilar… /
Or make a bouquet consisting only of colorful paper butterflies …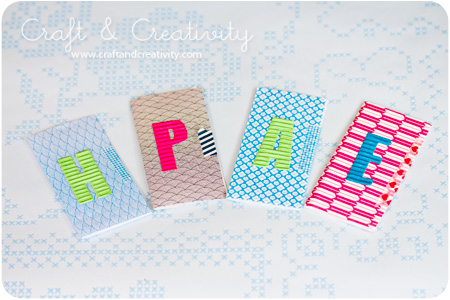 Under tiden som jag vek mina fjärilar så gjorde äldsta dottern bokmärken till hela familjen. Hon vek ett origamipapper på längden, tejpade ihop med washitejp och klistrade fast pappersbokstäver. /
While I was folding the butterflies my eldest daughter made bookmarks for the whole family. She used origami paper, folded it in half, sealed it with washi tape and glued paper letters on top.