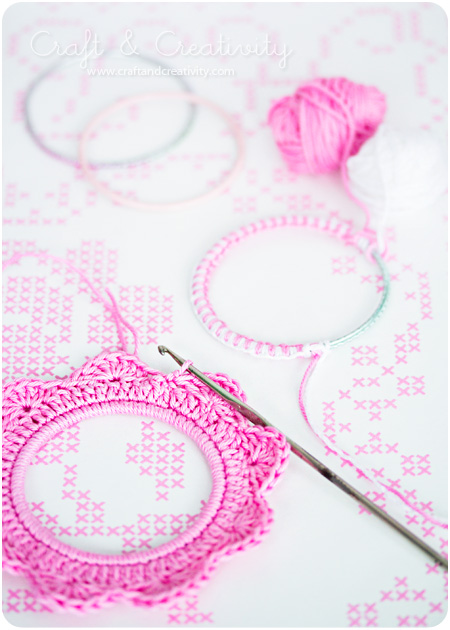 Jag tänkte visa er några projekt som jag har på gång. Ett stort och ett par små. /
I want to show you some projects I'm working on. A big one and a couple of smaller ones.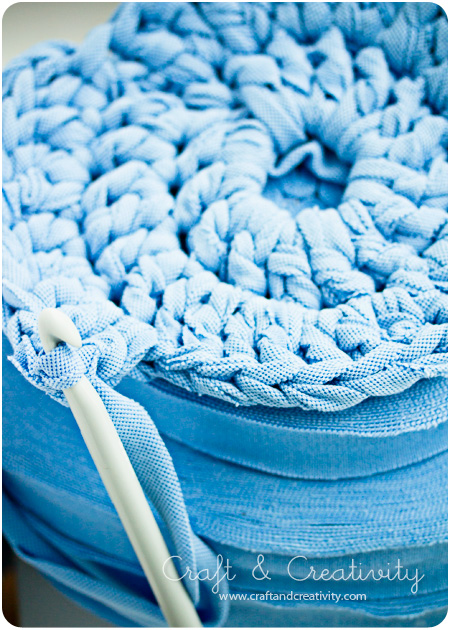 Kan ni se vad det stora projektet ska bli?
(Ps. Efter flertalet frågor kan jag tillägga att trasgarnet är inköpt på syfestivalen i Älvsjö förra helgen. Inget minne av vad utställaren hette tyvärr). /
Can you guess what this big project is going to be?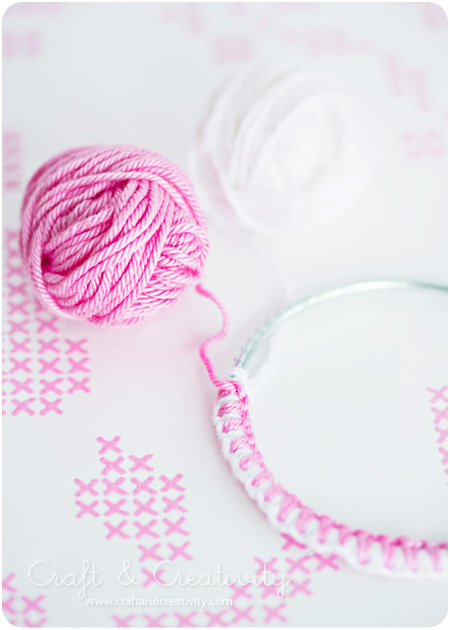 Detta är inspirerat av Mary & Patch's fina makraméarmband. Ingen virkning inblandat här, bara lindat och knutet. /
This is inspired by Mary & Patch's pretty macramé bracelets. No crocheting involved, just wrapping and tying.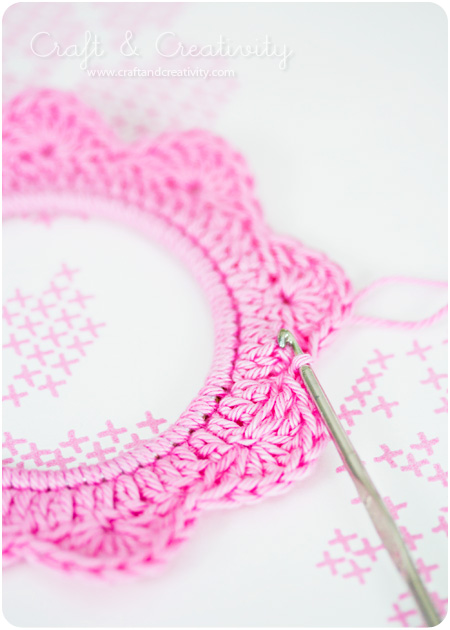 Och vad ska detta bli måntro? Jag har ingen aning än så länge… Precis som med armbanden ovan har jag använt metallarmband från H&M. En liten ram kanske? Eller en servettring? /
And what about this then? I have no idea so far … I used H&M bangles, same as with the macramé bracelet above. A small frame perhaps? Or a napkin ring?