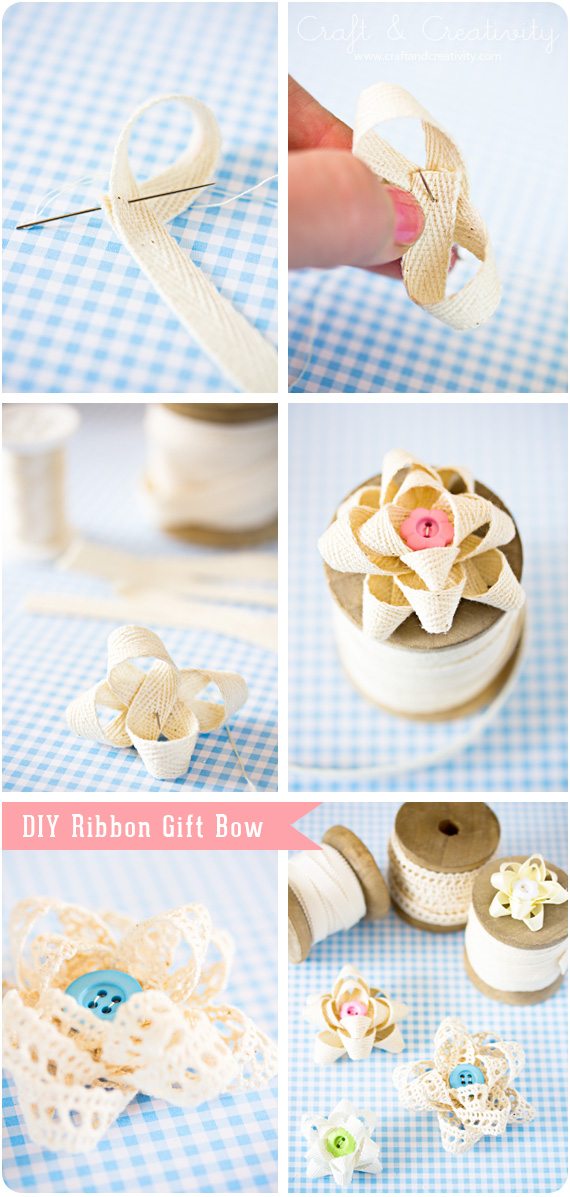 En gång i tiden lärde jag mig göra egna rosetter av presentband. På Pinterest och i bloggvärlden har jag på sistone sett exempel på presentrosetter gjorda av både tidningspapper, filt, kartor och måttband. Det gav mig en idé. Jag som har så många fina tygband hemma, varför inte testa göra rosetter av dem?
Jag klippte 6 längder av varje band. Hur långa längder det ska vara beror på bredden på bandet, man får helt enkelt testa sig fram. Jag snurrade ihop dem till åttor och trädde dem på nålen, som ni ser visat ovan. Gör en åtta i taget och fördela dem jämnt. Fyra av längderna gjorde jag lika långa, de sista två fick vara lite kortare (för de sista två åttorna innerst, närmast mitten av rosetten). Slutligen sydde jag fast en knapp i mitten.
——-
Once upon a time I learned how to make bows out of gift ribbons. On Pinterest and in the blogosphere, I've recently seen examples of gift ribbons made of magazine pages, felt, maps and measuring tape. It gave me an idea. Since I have so many pretty fabric ribbons and trims at home, why not try making bows out of them? 
I cut 6 strips of each ribbon. How long depends on the width of the ribbon, you simply have to try for the best result. I twisted each strip to form loops at both ends and stuck a threaded needle through the middle, as shown above. Do one loop at a time and space them evenly. I made four of the strips the same length, and the last two a bit shorter (for the last two inner loops, nearest the center of the bow). Finally, I sewed a button in the middle.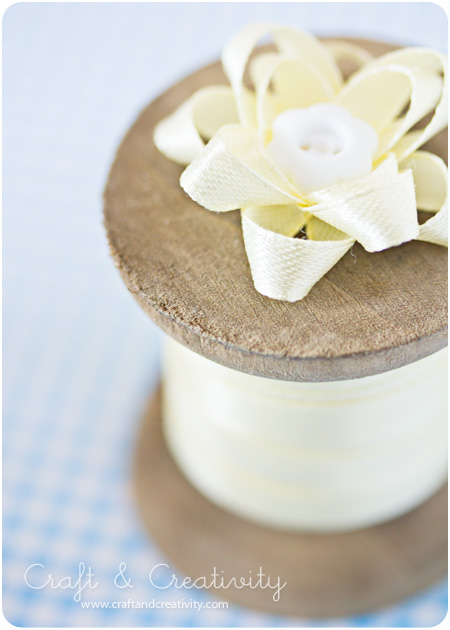 Tygrosetterna kan man använda på paket, som en brosch, på ett gratulationskort eller sy fast på ett hårband kanske? /
The fabric gift bows can be used for gift wrapping, as a brooch, on a greeting card or perhaps attach to a hair band?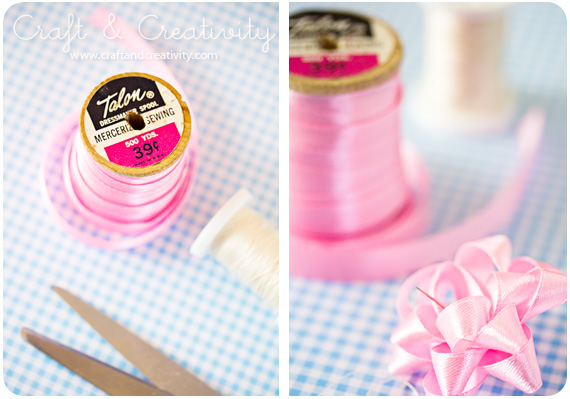 Jag testade även en variant där jag använde ett rosa sidenband. /
I also made a version where I used a pink satin ribbon.