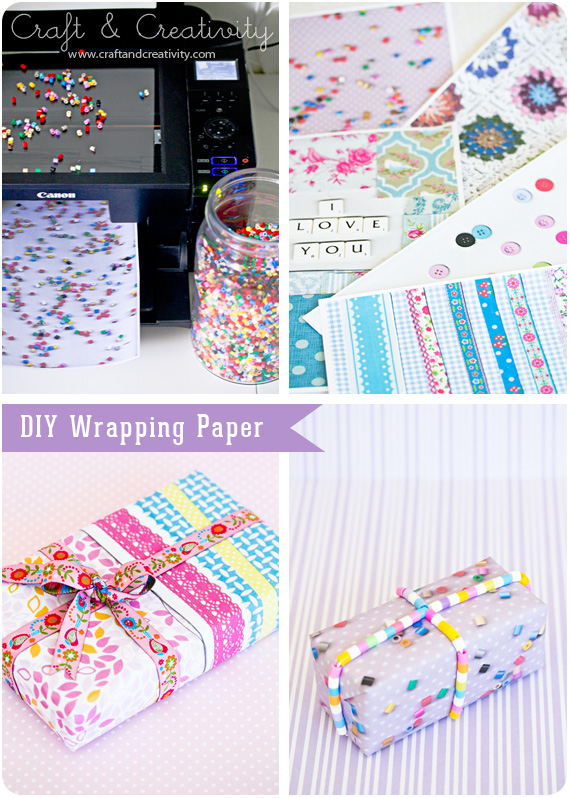 Jag såg en sådan rolig idé på den australienska bloggen My Poppet som jag absolut ville testa. Det man behöver för att göra detta är en scanner/färgskrivare eller färgkopiator (varning för att det går åt en del färg…).
Samla ihop fina & färgglada (gärna platta) saker som du har hemma och kopiera dem i färgkopiatorn. Vips så har du ett personligt presentpapper! Har man som jag en A4-skrivare så blir inte arken så stora, men man kan alltid skarva ihop flera ark om man vill slå in större presenter. För närmare beskrivning, gå gärna in på My Poppet. Hon har dessutom en massa andra fina och roliga pyssel och beskrivningar.
—–
I got this fun idea from the Australian blog My Poppet, and I immediately wanted to try it out. What you need is a scanner, color printer or color photo copier (be aware of that this uses up quite a lot of toner/ink …).
Collect pretty and colorful (preferably flat) stuff that you have at home and copy them in your copier. In a few seconds you got yourself some personalized gift wrapping paper! If you need to wrap larger gifts you can join two or more papers. For a more detailed tutorial, please pay a visit to My Poppet. She also has a lot of other beautiful and fun craft ideas and tutorials.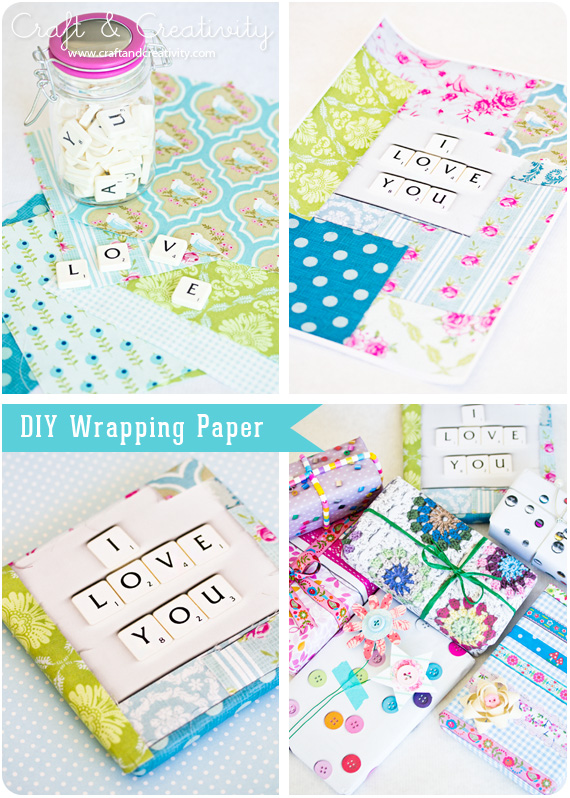 Precis som Cintia skriver på sin blogg så får man vara försiktig om man kopierar tyger/mönster eller annat som någon annan har copyright på. För säkerhets skull bör du i så fall endast använda de presentpapper du skapar för personligt bruk, d v s inte sälja vidare. /
Just like Cintia writes on her blog, you need to be careful if you're copying fabrics / designs or other things that may be subject to copy right. If you do, be sure to only use the gift wrapping you create for personal use.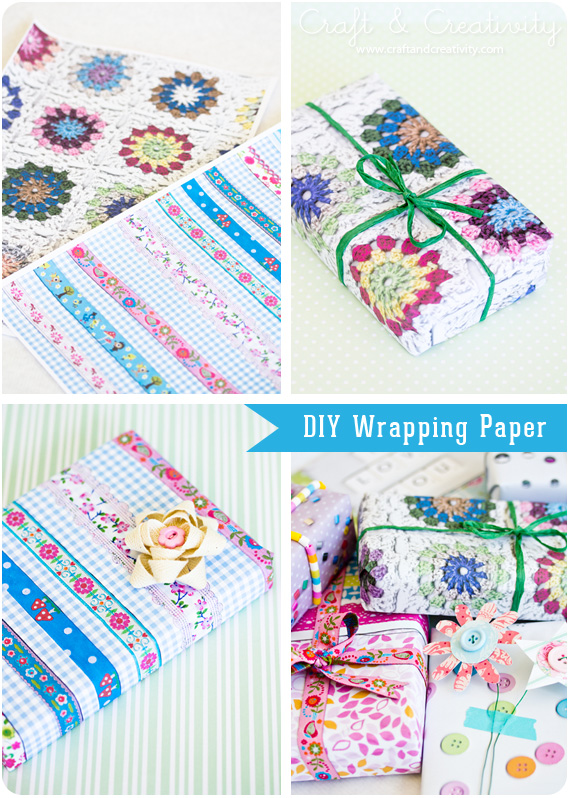 Här kopierade jag en bit av en filt som jag virkat själv och några vackra tygband som jag har i mina gömmor. Jag har tidigare gjort en beskrivning på hur du gör presentrosetter av tygband, som den som sitter på det blåa paketet. /
Here I copied a piece of a blanket that I crocheted myself and some beautiful fabric ribbons that I have in my stash. I've written about the fabric ribbon gift bows previously, like the one I attached to the blue package.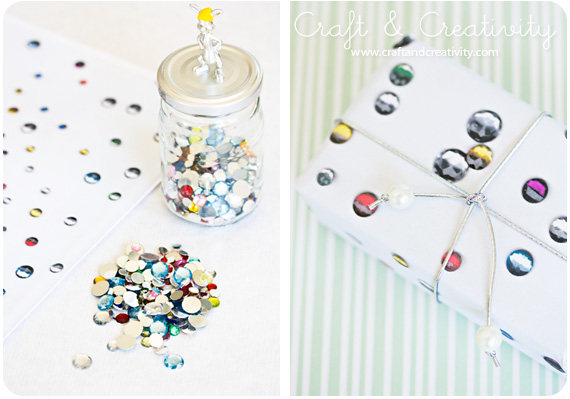 Rhinstenar fungerade också bra att färgkopiera. /
Rhinestones also worked well to color copy.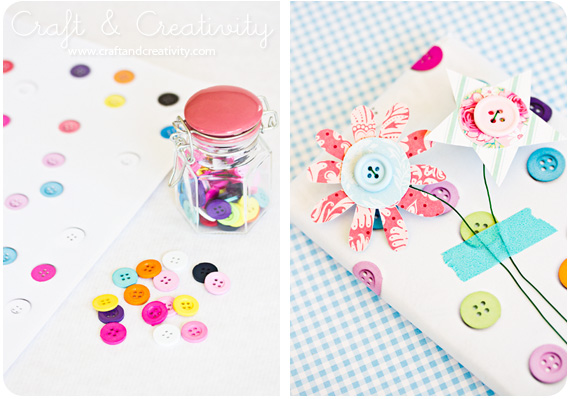 Och knappar så klart! 🙂 Pappersblommorna med knappar gjorde jag för ett tag sedan. Beskrivning och mall finns om ni klickar här. /
And buttons of course! 🙂 I made the paper flowers with buttons a while back. You can find the tutorial and template for them if you click here.