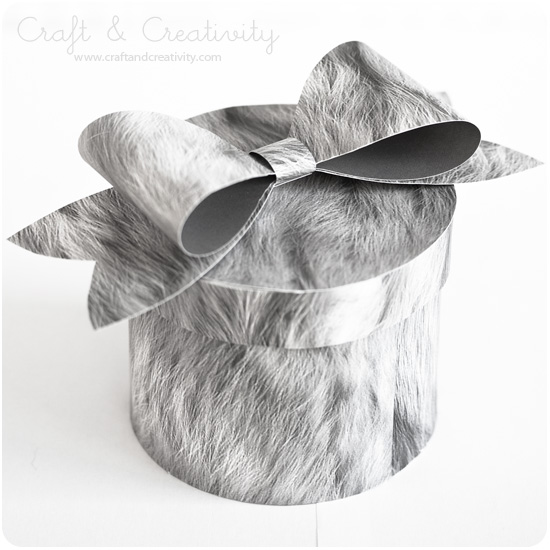 How About Orange är namnet på en amerikansk blogg som jag följt i flera år. Jessica som driver bloggen tipsar om fiffiga och fina pyssel och länkar ofta till mallar och snygga typsnitt som går att ladda ner gratis. Det var på hennes blogg som jag hittade mallen till dessa söta pappersrosetter.
———
For years I've been a big fan of the blog How About Orange. Jessica who runs the blog shares great craft ideas with her readers, and often links to templates and pretty fonts that are available to download for free. It was at her blog that I found the template for these cute paper bows.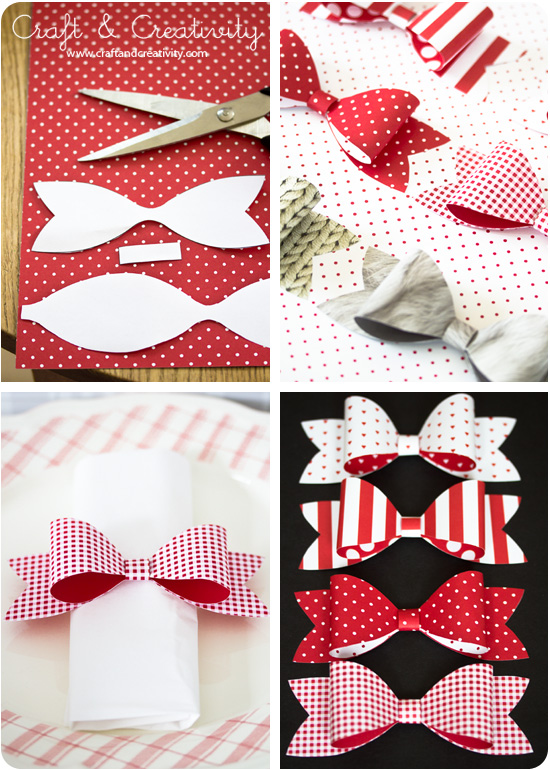 Ladda hem mallen från How About Orange, klipp ut och använd på valfritt papper. Montera ihop rosetterna med lim eller dubbelhäftande tejp. På Jessicas blogg finns även beskrivande text och bilder som visar hur du går till väga. Det är inte svårt alls!
——–
Download the template from How About Orange, cut out the template and use on your choice of paper. Use glue or double-sided adhesive tape to assemble your bows. You'll find a great tutorial over at Jessica's blog. It's not difficult at all!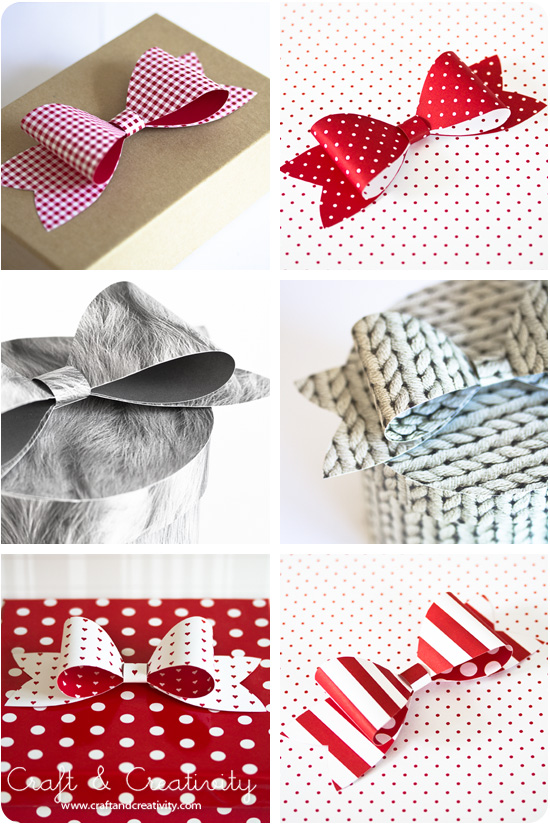 Pappersrosetterna kan användas till att pynta ett paket eller en ask. De är också fina att placera på tallrikarna till en festlig dukning. De runda askarna på bilderna är klädda med samma typ av papper, beskrivning till dessa hittar ni i ett tidigare blogginlägg.
———–
The paper bows can be used to decorate a gift or a box. They also work well for decorating plates at a table setting. The round boxes in the pictures have been covered with the same kind of paper, a tutorial for these can be found in a previous blog post.