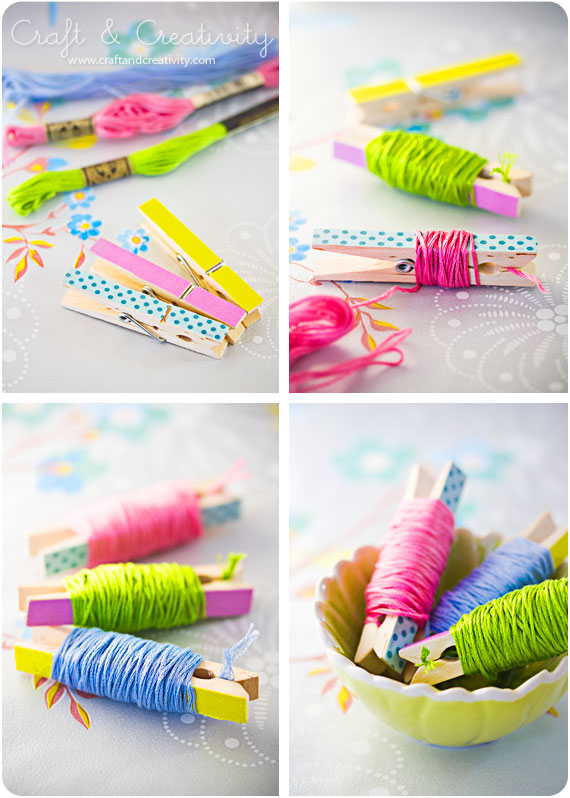 Jag fortsätter mitt organiserande av pysselmaterial med att vira broderitråd runt klädnypor. Snyggt och enkelt. Dessutom praktiskt eftersom man kan klämma fast trådändarna med själva nypan. Klädnyporna piffade jag till med washitejp för ett tag sedan. /
I'm continuing my craft supply organization by wrapping embroidery floss around clothes pins. Pretty and simple. Also very convenient because you can secure the floss ends with the peg. I embellished the wooden pegs with a bit of washi tape a while back. 
Det är så fantastiskt med färg. Färg gör mig glad. Jag tänkte avsluta detta inlägg med att dela med mig av några härligt färgglada bilder som jag fastnat för på sistone: /
Color is a wonderful thing. Colors makes me happy. I would like to finish off this blog post by sharing some of my latest favorites when it comes to colorful photos: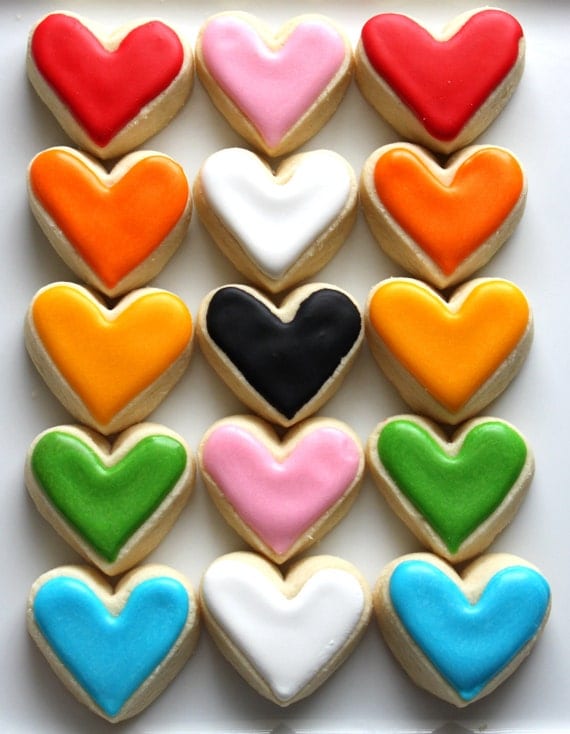 Heart sugar cookies (Sugar Sanctuary, Etsy) /

Rainbow cake (The little epicurean) / Ella Bella floral and wedding design

Mormorsrutor (Fargefest) / DIY string-tie envelopes (minieco.co.uk)
Visst blir man lite lycklig? / Aren't they truly joyful?