På bloggen Paper-and-string kan man ladda hem ett gratismönster för att sy små filtfåglar. Jag föll pladask för dessa sötnosar. Ett kul sätt att få användning för lite fina band och knappar. Det känns dessutom som ett fint pynt i påskriset. /
At the blog Paper-and-string, you can download a free pattern for sewing little felt birds. I fell head over heels for these little darlings. A fun ways to use nice ribbons and buttons. Besides, it felt like a great Easter decoration.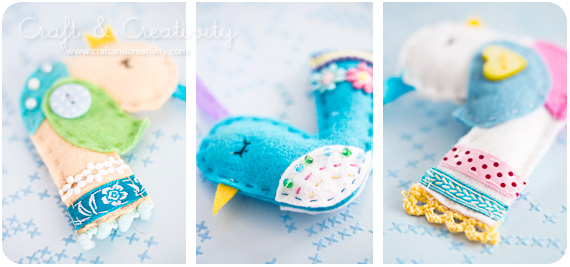 Jag sydde fåglarna för hand (vilket ska erkännas var både pilligt och tidskrävande). Som vanligt var det roligaste momentet att välja ut färger, kombinera olika band, pärlor och knappar. Att handsy sex små pippifåglar var aningen tålamodsprövande. Ett alternativ kanske kan vara att limma banden med textillim och kropparna kan man säkert sy på maskin istället. /
I sewed the birds together by hand (which I admit was both fiddly and very time consuming). As usual, the most fun part was selecting the colors and combining different trims, ribbons, beads and buttons. To sew the six little birdies by hand required quite a bit of patience. Another option could be to glue the trims in place. The bodies could probably be machine-sewn instead.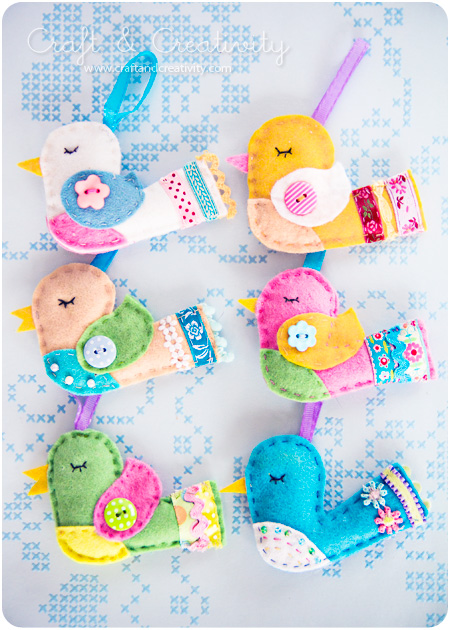 I slutändan var mödan trots allt värt besväret. De blev rätt så söta. 🙂 /
Push came to shove, it was worth the while. They turned out kind of cute. 🙂
Istället för godis. / Instead of candy.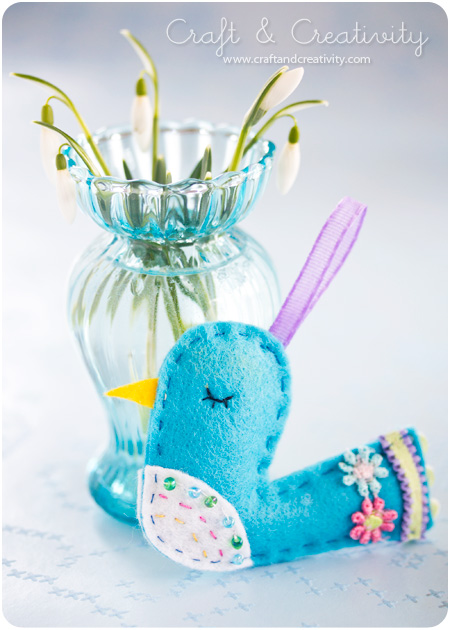 "-Varför är det en fågel som saknar vinge?", undrade familjen. Jag som tänkte att det skulle vara kul med lite variation… /
"Why is one of the birds lacking a wing?", asked my family. Me who just thought it would be fun with a bit of variety…