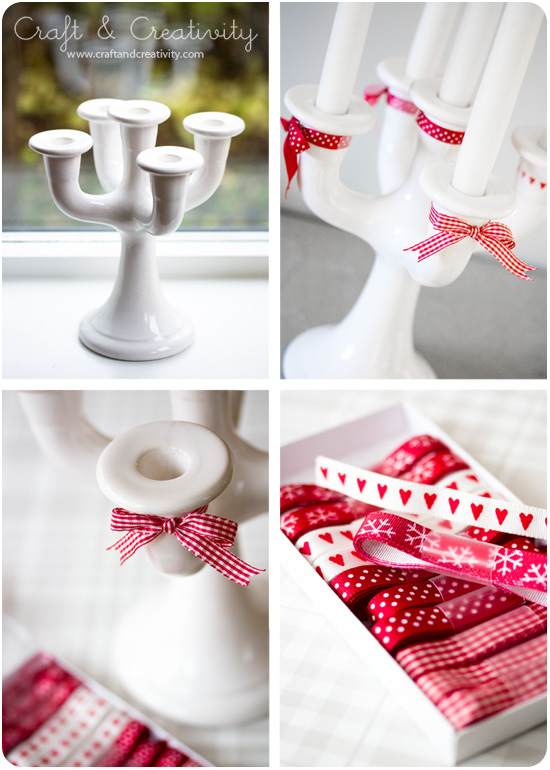 Jag vet inte om ni lade märke till porslinsljusstaken i förra inlägget. För mig har den blivit en ny favorit och nu är ju den perfekta tiden på året att tända ljus, så ofta som möjligt. Det är visserligen ingen adventsstake, men tål kanske att visas idag ändå. 😉
—-
I don't know if you noticed the porcelain candle holder in my last post. It's become a new favorite of mine, and this is the perfect season to light candles, as often as possible.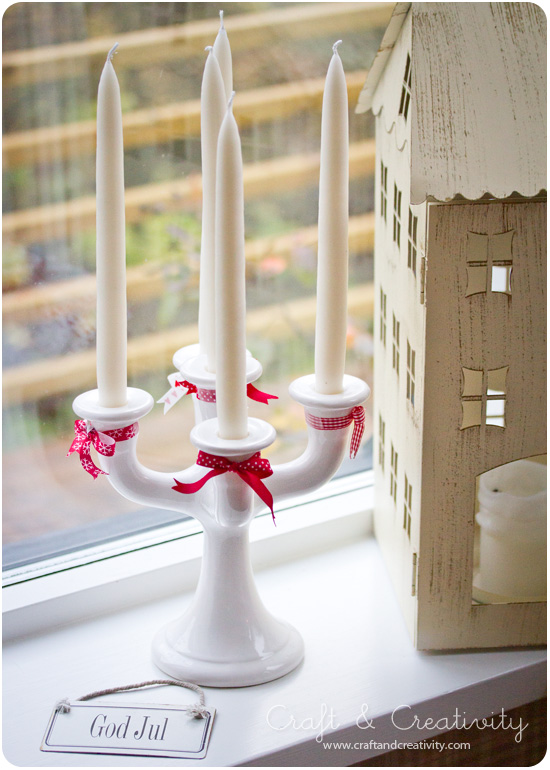 Jag köpte ljusstaken på loppis, för ynka tjugolappen och pyntade till den med dekorationsband från egna butiken. /
I bought the candle holder at a flea market for 20 SEK (2 Euro / 3 USD) and decorated it with ribbons from my own web shop.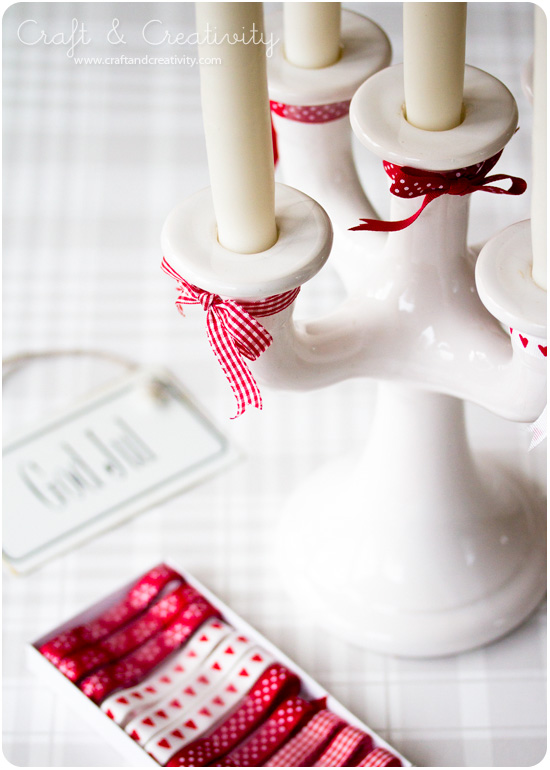 Ps. Det syns att dessa bilder är tagna tidigare i veckan, då inte snön hunnit göra trädgården vit och vintrig. 😉 /
Ps. It's obvious that these pictures were taken earlier in the week, before the snow made the garden all white and wintry. 😉