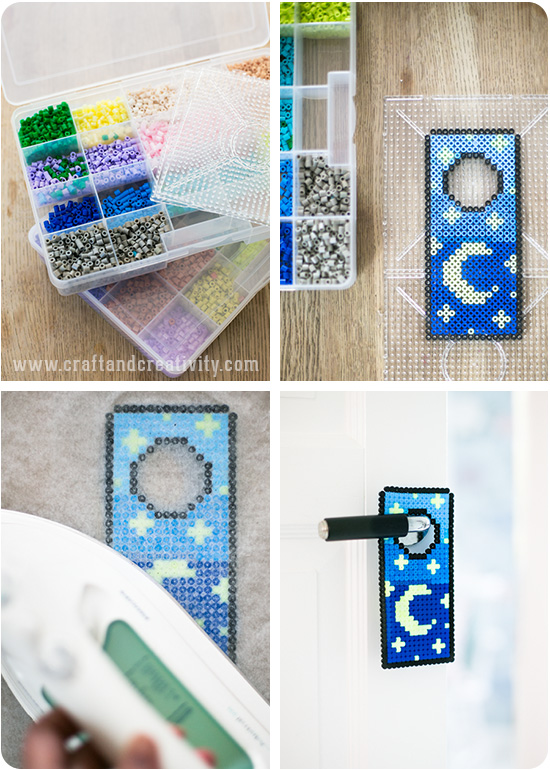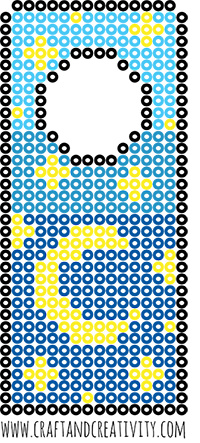 Barnen och jag har pysslat med nabbipärlor och stiftplattor igen och den här gången har vi bland annat hittat på egna dörrskyltar till tjejernas rum. Ibland kan det vara bra att ha en skylt att hänga på dörren när man som lillasyster gillar att ha lite sovmorgon ibland. 😉 Eftersom skyltarna är ganska höga (16×35 pärlor) använde vi pärlplattor som kan byggas ihop. Vi strök pärlplattorna som vanligt med ett strykjärn på högsta värme (ingen ånga) och bakplåtspapper mellan. Vi förvarar våra rörpärlor i praktisk plastbox med lock.
————
The kids and I have been creating with ironing beads again and this time we made door handle signs for the girls' rooms. Sometimes it's convenient to have a sign letting everyone know that you want to sleep-in. 😉 Since the signs are pretty high we used two pegboards that can be joined together. We melted the beads as usual with an iron on the highest heat (no steam) and parchment paper in between. We keep our Hama and Nabbi beads in a plastic storage box with compartments.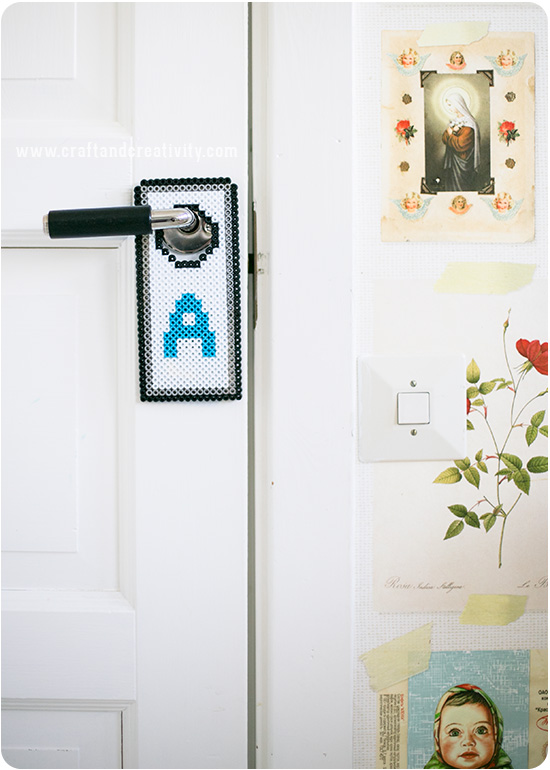 Storasyster fick en dörrskylt med sin första bokstav på. Det går förstås att lägga vilka motiv som helst och på Pinterest finns det massor med Inspiration. Sök t ex på Nabbi, Hama eller Perler beads.
————-
Big sister got a door sign with her first letter on. You can use whatever motifs you like and there is a lot of inspiration to be found on Pinterest. Try searching for Nabbi, Hama or Perler beads.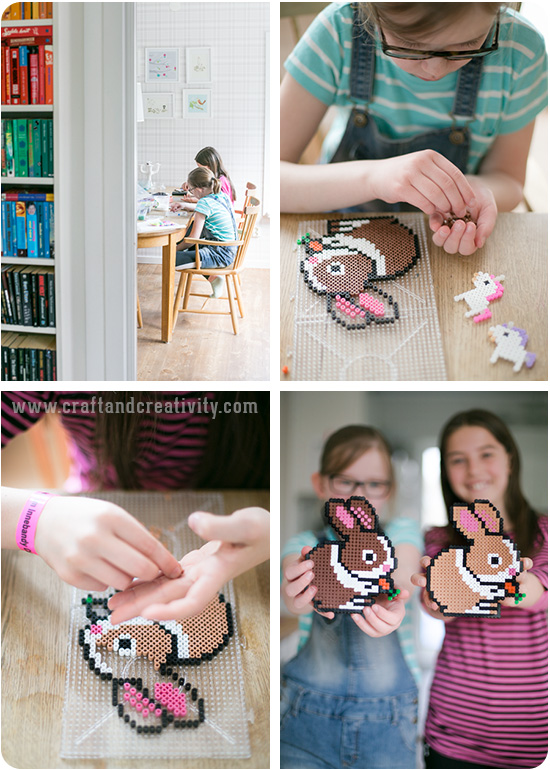 A och hennes kompis pärlade söta kaniner och små hästar. Kaninmönstret hittade de på bloggen Doces Pontos.
————–
Little miss A and her friend made cute rabbits and miniature horses. They found the rabbit pattern at the blog Doces Pontos.