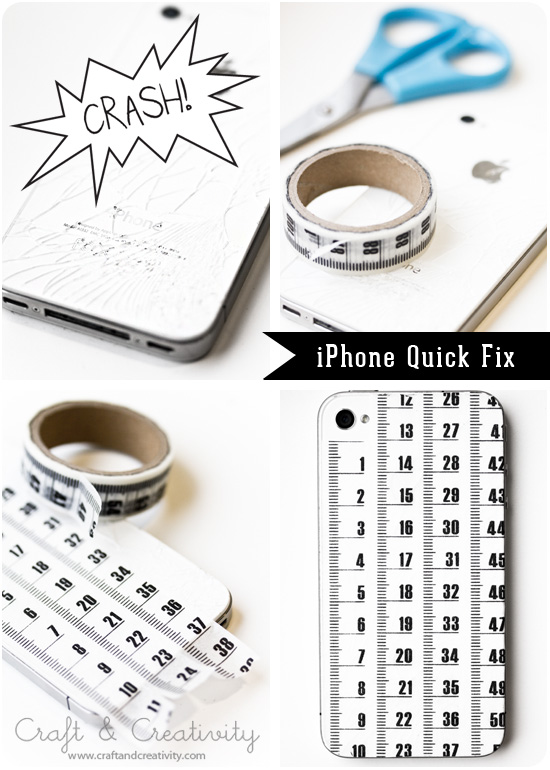 Jag vet, jag är klantig. Säg inget. 😉 Men om man, som jag, tappar sin mobil i asfalten och glaset på baksidan krossas så finns det en snabb & billig lösning, som dessutom ser lite kul ut. Tejpa baksidan med washitejp (mönstrad papperstejp), klipp bort överflödet och du kan använda telefonen ett tag till. Självklart kan du tejpa din telefon även om den inte är trasig, som ett billigt alternativ till mönstrade mobilskal.
—-
I know, I'm clumsy. Don't say anything. 😉 But if you, like me, dropped your iPhone on the ground and happened to crush the back glass, there is a quick and inexpensive fix to this. Which also looks kind of fun. Tape the back of the phone with washi tape (japanese masking tape), cut away the access and you can use your phone for a while longer. Needless to say you can tape your phone even if it's not broken, as an inexpensive alternative to a patterned mobile cover.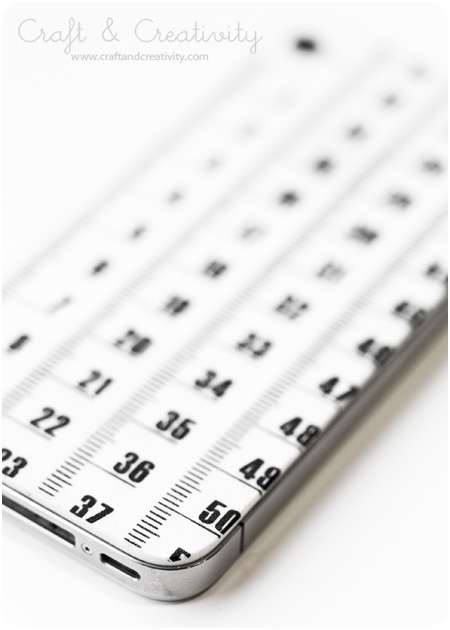 Tejpen håller sig snygg några veckor, sedan kan man enkelt byta ut tejpen. Om man nu inte, vid det laget, lagat telefonen eller kanske t o m köpt en ny.


The tape will keep fresh for a few weeks, then you can easily replace the tape. That is, if you haven't, by then, repaired your phone or perhaps even bought a new one.