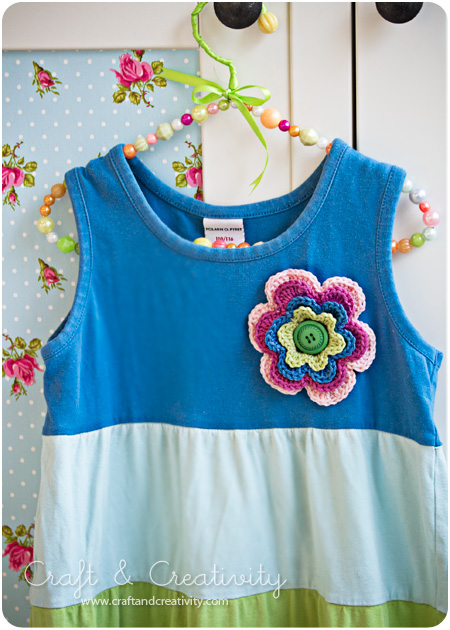 Min yngsta dotter har ärvt en klänning av storasyster och för att den skulle kännas lite mer som "ny" piffade jag till den med en virkad blomma. Det var populärt och klänningen skulle absolut bäras på dagis och visas upp för kompisarna.
———–
My youngest daughter has shared a dress from her older sister and to make it feel a bit more "new" I embellished it with a crocheted flower. It turned out to be a success and she insisted to wear the dress to day care and show it to her friends.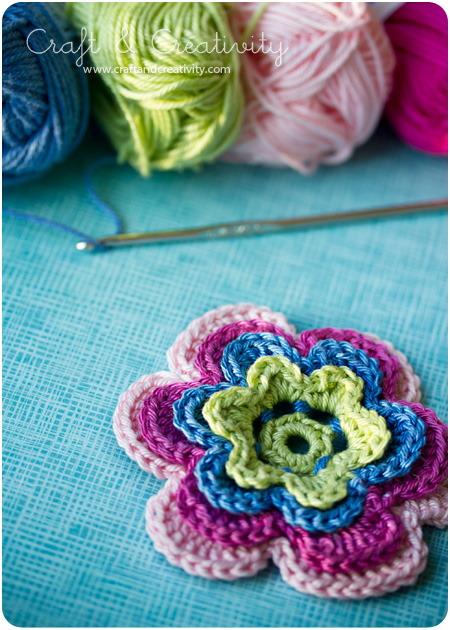 Mönstret kommer från Sols(tr)icke och är på norska och engelska. /
The pattern comes from Sols(tr)icke and is available in Norwegian and English.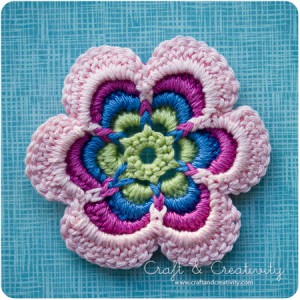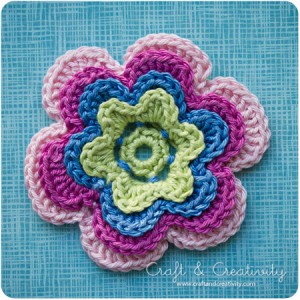 Baksidan och framsidan av blomman. Båda är fina, tycker jag. /
The back and the front of the flower. I think they both look pretty.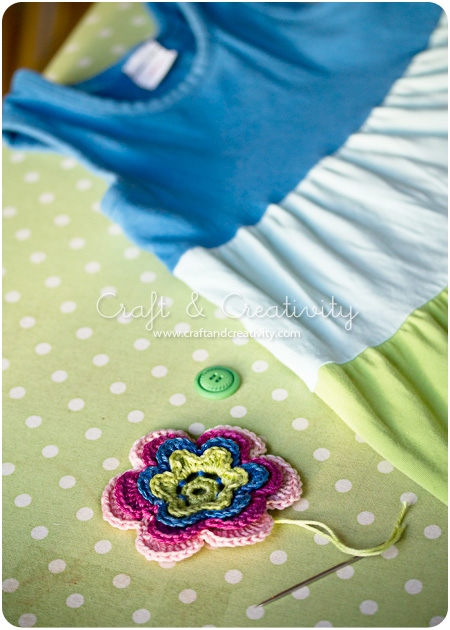 Jag sydde fast blomman på klänningen och fäste en knapp i mitten. /
I attached the flower to the dress and placed a button in the middle.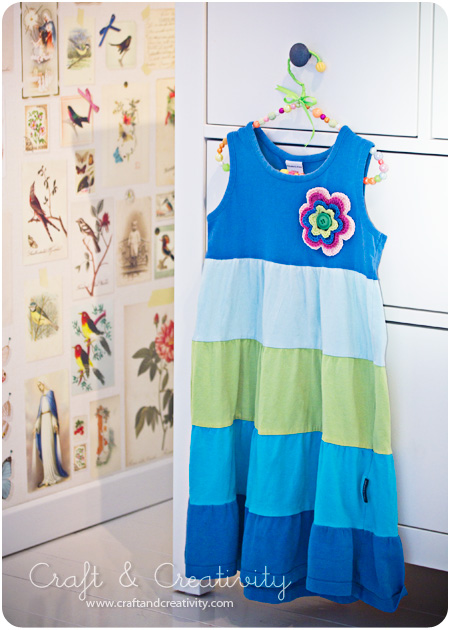 Galgen är ett gammalt pyssel (se beskrivning här), byrån kommer från Ikea ("Hemnes") och tapeten i bakgrunden är från Pip Studio. /
The kid's hanger is an old project of mine (see description here), the chest of drawers is from Ikea ("Hemnes") and the wallpaper in the background is from Pip Studio.