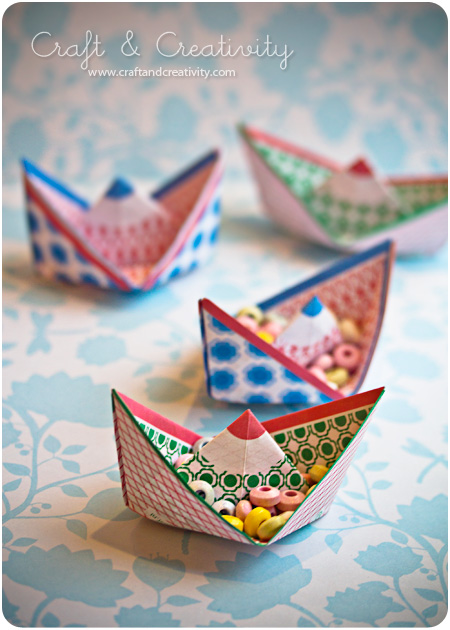 Jag har länge beundrat Jurianne Matters fina papperprodukter och sett dem i diverse olika inredningsbutiker. På den holländska sajten 101 woonideeën zelfmaken (= 101 inredningsidéer att göra själv) kan man ladda ner en gratis mall för att göra två av hennes pappersbåtar.
Skriv helt enkelt ut på vanligt kopieringspapper och vik enligt instruktionerna som finns på sida 1 i beskrivningen. Obs! Skriv ut sida 2 först, vänd på papperet och skriv ut sida 3 så du får mönstret både på bak- och framsidan av papperet. Jag kan inte holländska men lyckades ändå förstå hur man ska göra, tack vare bilderna. Båtarna kan man använda som godisskålar eller bara som prydnad.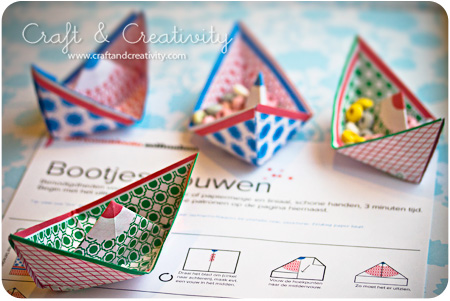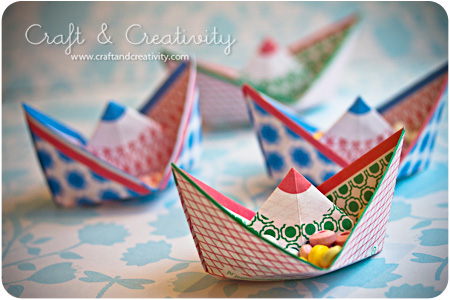 I've been a big fan of Jurianne Matter's lovely paper products for quite some time now and I've seen them in many interior design shops. Today I discovered that on this Dutch site, 101 woonideeën zelfmaken, you can download a free template and make two of her paper boats. 
Simply print the template on plain copy paper and fold the boats as instructed on page 1 in the tutorial. Note: Print page no 2 first and then turn the paper over and print page 3. That way you get the pattern on both sides. I personally don't understand a single word of Dutch but still managed to understand the instructions, thanks to the images. The paper boats can be used for displaying candy or just as decoration.