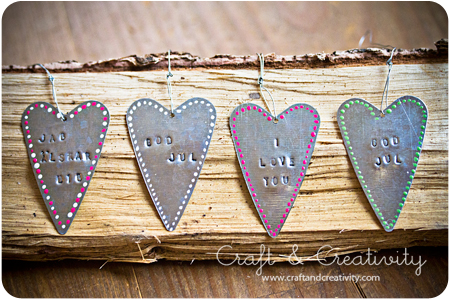 Jag köpte nyligen dessa zinkhjärtan, bokstavsstansarna hade jag sedan tidigare men först nu börjat använda dem. Det finns massor man kan göra med stansar, börjar jag förstå.
När jag sitter här och skriver detta inlägg inser jag plötsligt att jag måste ha en förkärlek för hjärtan just nu. Det har blivit många hjärtan pysslade på sistone. Måste betyda något… 🙂
——-
Recently I bought these zinc hearts. I've had the letter punches for a while but just recently started using them. I'm starting to realize that there's lots of fun stuff you can make with them.  
When I'm sitting here writing this post I'm realizing I must have a thing for hearts right now. I've crafted many hearts lately. Must mean something …. 🙂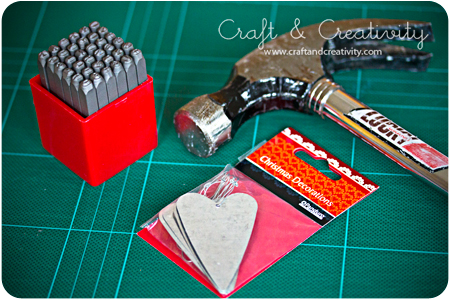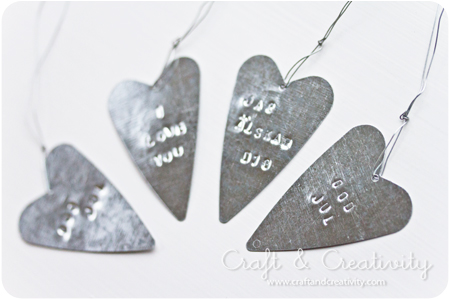 Först stansade jag bokstäverna med hjälp av stans och hammare. Mina hjärtan blev an aning buckliga så jag bankade lite med hammaren på baksidan när jag var klar. Det gjorde susen. / First, I punched the letters using the puncher and a hammer. My hearts became slightly dented so I took the hammer and banged them a bit on the back. It did the trick.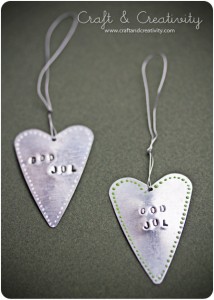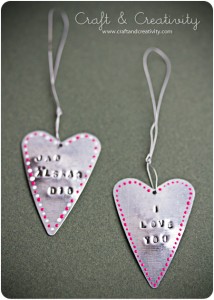 Jag tyckte det saknades något så jag målade lite pickar med hobbyfärg runt kanterna. /
I felt something was missing so I painted small dots around the edges with hobby paint. ("God Jul" is Swedish for "Merry Christmas" and "Jag älskar dig" is Swedish for "I love you")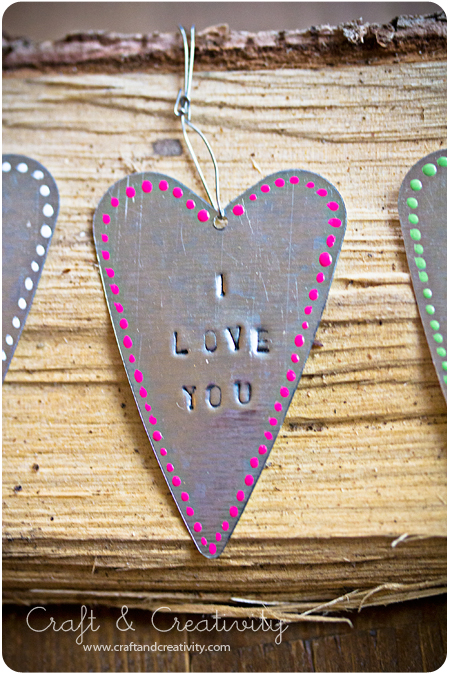 För att bokstäverna skulle framträda tydligare svärtade jag dem med lite svart stämpelfärg och torkade bort överflödet med hushållspapper. /
To accentuate the letters and make them appear more pronounced I blackened them with stamp color and wiped away the access color with paper towels.