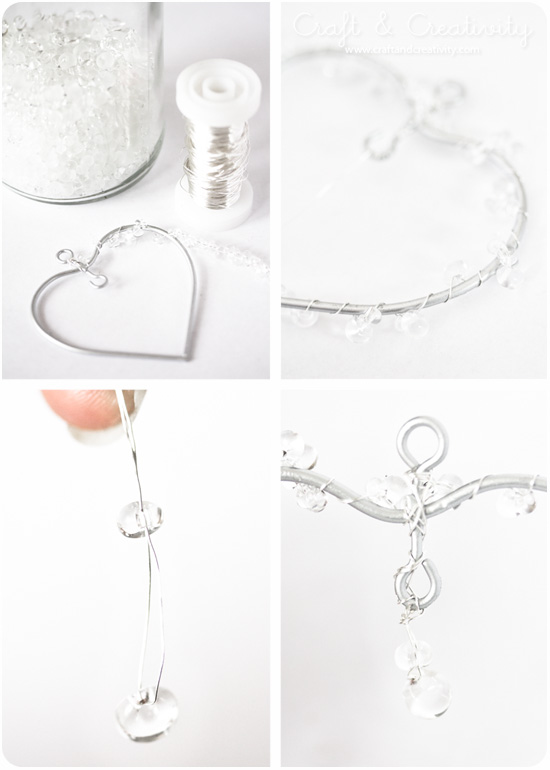 Jag tänkte visa er ett sött hjärthänge som man kan göra och ge bort till någon man håller kär på alla hjärtans dag (eller vilken dag som helst på året) ;-). Jag har flera liknande hjärthängen hemma och de hänger framme året om, på dörrhandtag och på spjällhandtaget på öppna spisen. Här har jag använt små färdiga metallhjärtan (6 x 6,5 cm) som jag dekorerade med glaspärlor. Man kan också forma hjärtat själv av tjock aluminumtråd t ex.
——
I thought I'd show you these cute heart ornaments that you can make and give away to someone you love. Either on Valentine's Day or some other day of the year. 😉 I have heart ornaments like these hanging in my house, or door knobs and on our fireplace. Here I've used small metal hearts (6 x 6.5 cm) and decorated them with glass beads. You can also form the heart yourself using aluminum wire, for example.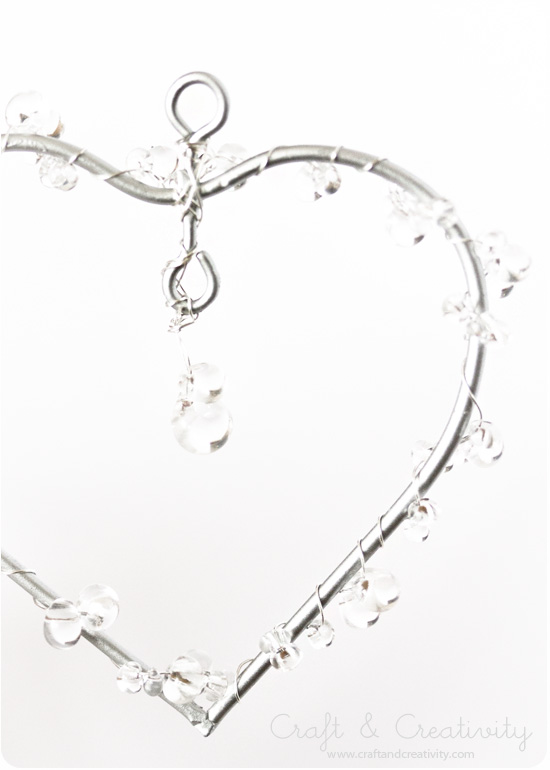 Jag trädde pärlorna på tunn metalltråd och virade runt metallhjärtat. Droppärlor i glas skapar en fin effekt eftersom de är oregelbundna i formen och finns i olika storlekar. /
I threaded glass beads on thin metal wire and wrapped around the metal heart. Glass drop beads create a pretty effect with their irregular shapes and variety in size.