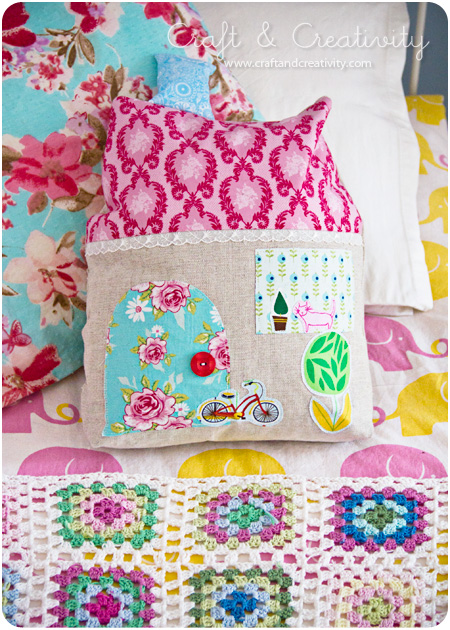 Innan jul sydde jag ett gäng miniatyrhus i tyg som vi gav bort till nära och kära. Mönstret hittade jag hos Retro Mama. Mina döttrar blev väldigt förtjusa i husen och ville ha sina egna hus, "-Men stora som kuddar, mamma!". Tjejerna fick själva välja alla tyger och hjälpte mig klippa ut mönsterdelarna. Jag förstorade det ursprungliga mönstret 3 ggr.
———
A couple of months ago I made a bunch of small fabric house ornaments as Christmas gifts for friends and family. I found the pattern at Retro Mama. My daughters got very fond of the houses and wanted their one ones, "-But shaped like big pillows, Mom!" The girls chose the fabric for themselves and helped me to cut out pattern pieces. I enlarged the original pattern three times.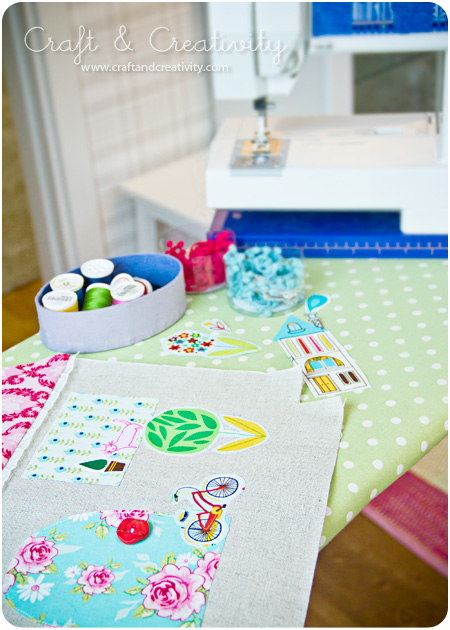 Jag använde mig av linnetyg och blommiga bomullstyger. Applikationerna har jag klippt ut från ett tyg som heter Spring Street in Blue. /
I used linen and flower patterned cotton fabric. The applications are cutouts from a fabric called Spring Street in Blue.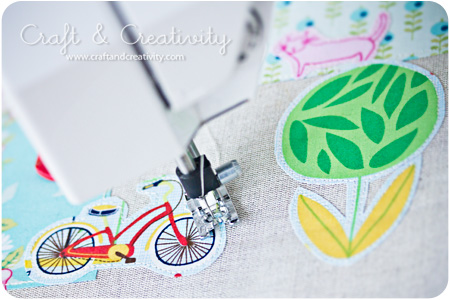 Jag använde Vlieseline på applikationerna, strök fast dem och sydde slutligen med raksöm runt. /
I used fusible interfacing on my applications and sewed around the edges with a straight stitch.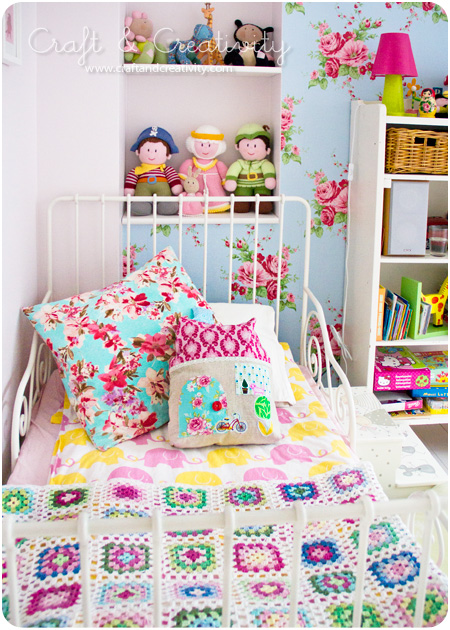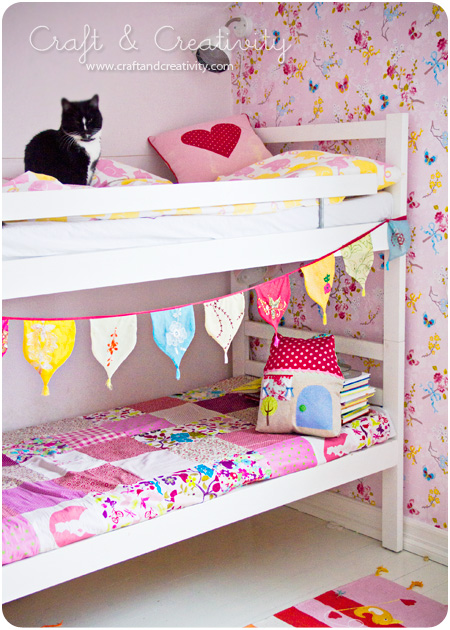 Kuddarna på plats i döttrarnas rum, till vänster lillasysters rum och till höger storasysters. Katten Matisse nyvaken i A:s säng, hans favoritplats i huset. /
The pillows in place in the girls' room, the left one is baby sister's room and the right one big sister's. Matisse the cat newly awoken on top of A's bed, his favorite place in the house.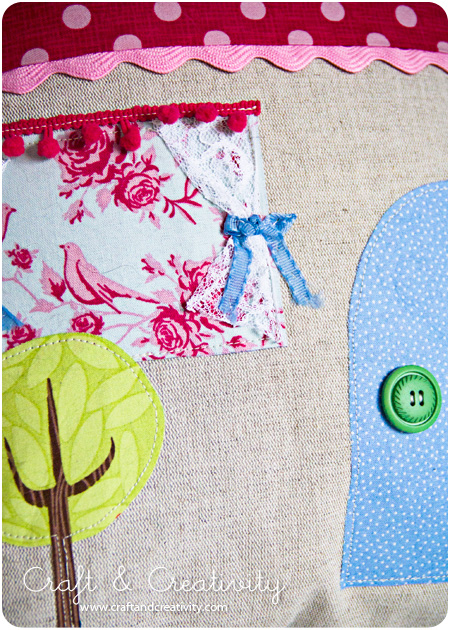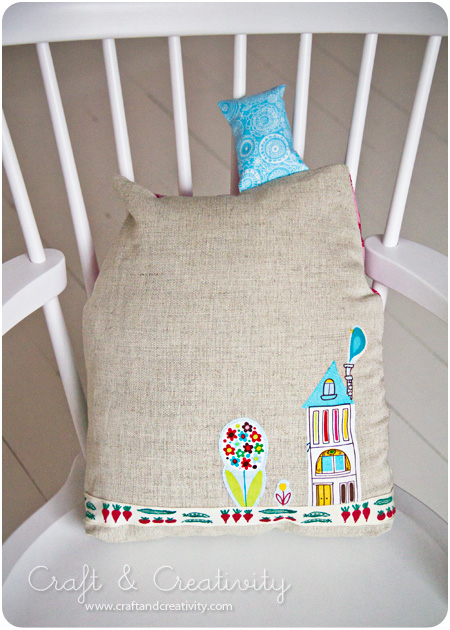 A fick gardiner på sitt fönster, som önskat. På baksidan av kuddarna sydde jag fast fler applikationer och ett gammalt tygband från min mammas gömmor. /
A got curtains on her window, as desired. On the back of the pillows I sewed some more applications and an old fabric trim originally from my mom's stash.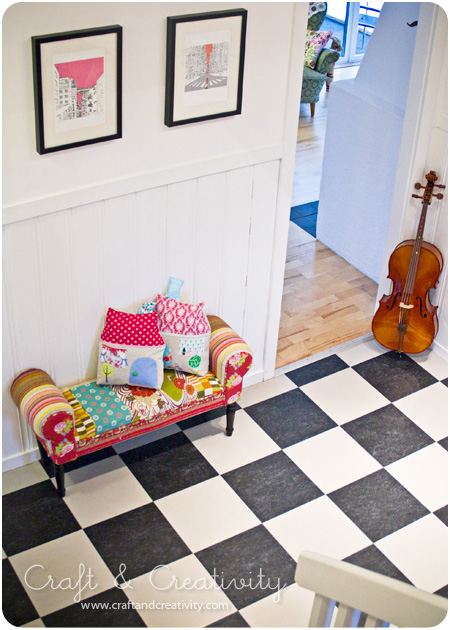 Vår hall. Bänken kommer från Åhléns. Golvet är från Ikea men finns inte i lager längre. Trycken på väggen är köpta på Etsy. /
Our hallway. The bench comes from a Swedish store called Åhléns. The floor tiles are Ikea, but is not in stock anymore. The prints on the wall are purchased on Etsy.