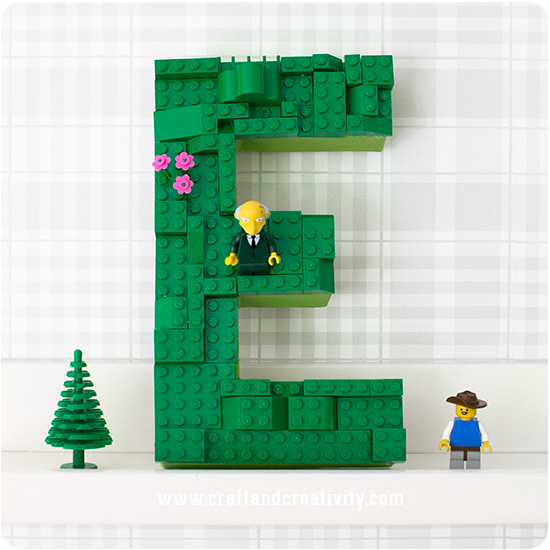 Här kommer en kul idé till ett barnrum, ett klassrum eller till en Lego-fantast! Täck pappbokstäver med Lego och gör barnens namn, antingen bara första bokstaven eller hela namnet. Håll dig till en och samma färg eller mixa olika färger.
————
Here's a fun idea for a kid's room, a classroom or a Lego fan! Cover paper mache letters with Lego and make your children's names, just the first letter or the full name. Keep to one color or mix different ones.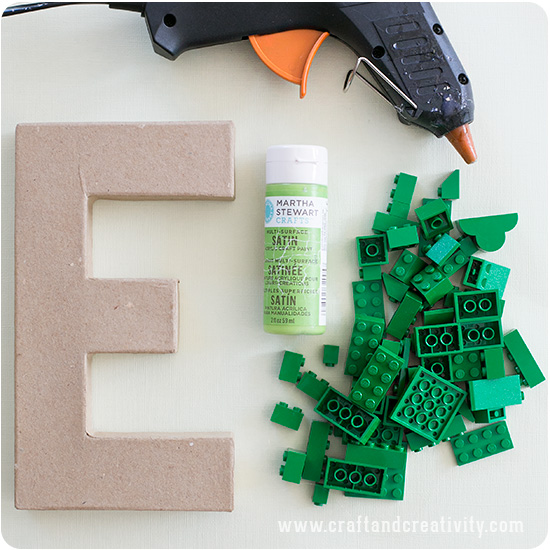 Du behöver: Bokstäver i papier-maché, hobbyfärg (t ex Plus Color eller färg från Martha Stewart Crafts), en pensel, en limpistol och lego förstås. Våra pappbokstäver passade perfekt i bredd till legobitarna! Har du inget lego hemma så kan du hitta billigt på loppis, Blocket eller Tradera.
———-
You will need: Paper mache letters, hobby paint (eg Plus Color or paint from Martha Stewart Crafts), a brush, a glue gun and Lego. If you don't have any Lego lying around perhaps you can get some cheap at a flea market or from a friend.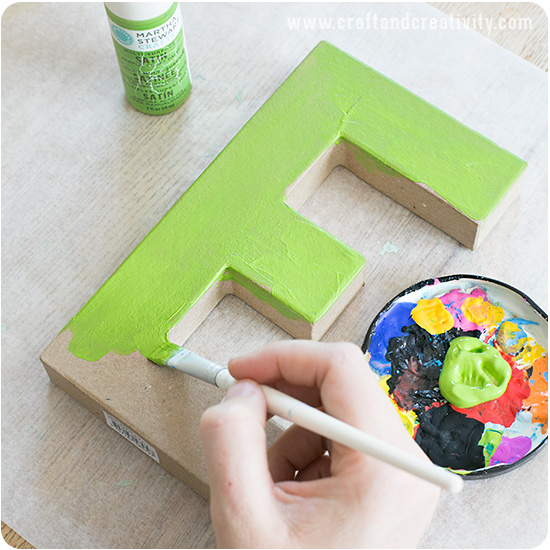 Gör så här: Måla bokstaven och låt torka (med Plus Color och Martha Stewarts färger tar det ca 20-30 min), lägg ut legobitarna som du vill ha dem och limma sedan fast dem på bokstaven. En limpistol är praktisk att använda eftersom limmet torkar snabbt, det är transparent och sitter hårt men du måste vara rädd om fingrarna för limmet blir varmt. Just detta moment kan alltså vara ett jobb för ett större barn eller en vuxen.
————
Do like this: Paint the letter and allow to dry (takes about 20-30 min), arrange the Lego pieces as you want them and begin gluing them in place. A glue gun comes in handy because the glue dries quickly and clear, but you need to be careful not to burn yourself. The gluing is a job for an older child or an adult.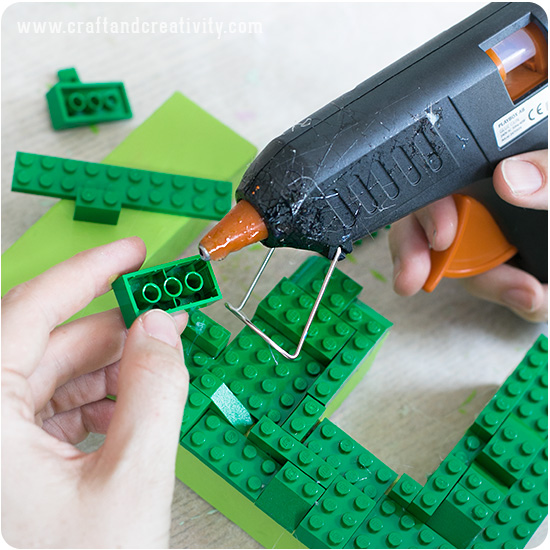 Vi mixade olika former och tjocklekar på legot för att få en 3D-känsla. Om du vill så kan du avsluta med att placera ut figurer och gubbar och dessa behöver du inte limma fast utan de kan vara flyttbara. På så sätt kan man byta ut dem om man vill!
———-
We mixed different shapes and sizes of Lego to get a 3D look and feel. If you want you can finish by placing out Lego figures and these you don't need to glue in place. This way you can move and replace them whenever you like!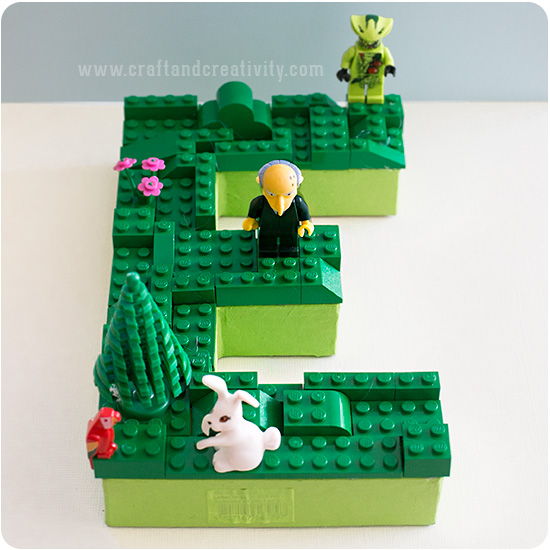 Vi hade enormt roligt när vi gjorde bokstaven E och det kommer säkert bli fler lego-bokstäver framöver!
———
We had so much fun making the letter E and I'm sure more Lego-letters will be made in the future!