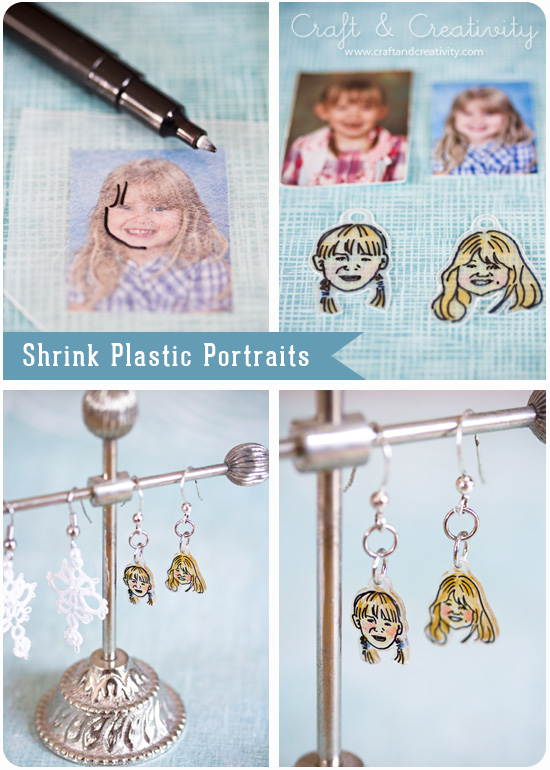 Det finns mycket roligt man kan göra med krympplast. Den här gången använde jag en matt transparent variant som jag lade ovanpå fotografier av mina två döttrar. Sedan ritade jag konturer med svart vattenfast tuschpenna på den blanka sidan, vände på krympplasten och färglade med vanlig färgblyerts på den skrovliga ytan. Tänk på att färgerna förstärks när man krymper plasten i ugnen, så måla ganska svagt. Örhängena till vänster i bilden ovan har min mamma gjort till mig i frivolitet. Det var min morfar som lärde henne frivolitet.
—
There are a lot of fun stuff you can make with shrink plastic. This time I used a matte transparent shrink plastic sheet that I put on top of photos of my two daughters. I traced the outlines with a black marker on the shiny side, turned the sheet around and added some color with ordinary colored pencils on the rough surface. Please keep in mind that the colors will enhance when you shrink the plastic in the oven, so don't add too much color. The tatted earrings, visible to the right in the picture above, were made my mother. My grandfather taught her the art of shuttle tatting.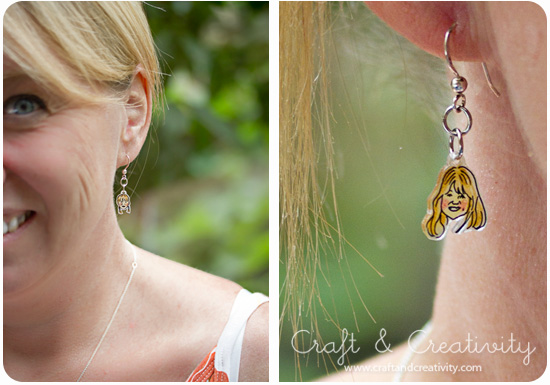 Jag fick tips från Fröken Pyssel på pastill.se om att man kan lacka på plasten när den är klar och därigenom håller färgerna bättre. /
I got a tip from Fröken Pyssel at pastill.se that you can seal the plastic with laquer after shrinking, that way the colors hold better.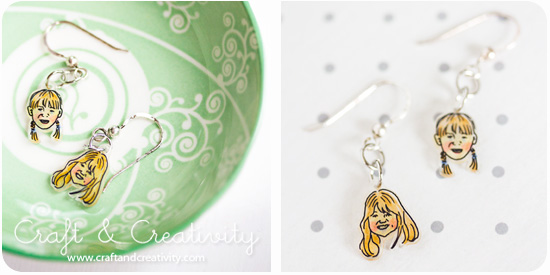 Mina döttrar i miniformat. / My miniature daughters. <3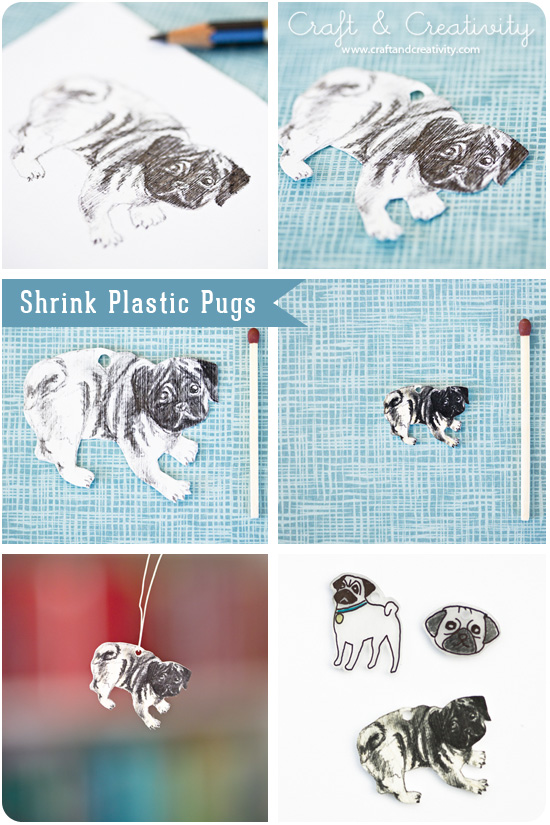 Jag krympte några små hundar också. Bara föra att jag tycker mopsar är så himla söta! Jag ritade min första mops med svart akvarellpenna på vit krympplast (den skrovliga sidan) och fortsatte med fler varianter på transparent plast. Krympplasten säljs bland annat i pack om fyra, där både vit, svart, transparent och matt transparent plast ingår. Barnen och jag har även gjort berlocker av krympplast, mer om det en annan gång.


—-
I shrank some tiny dogs too. Simply because I think pugs are so cute! I drew my first pug with a black colored pencil on white shrink plastic (the rough side). In addition to the first one, I aslo make a couple using transparent plastic. The kids and I have also made shrink plastic charms, more on that coming up.