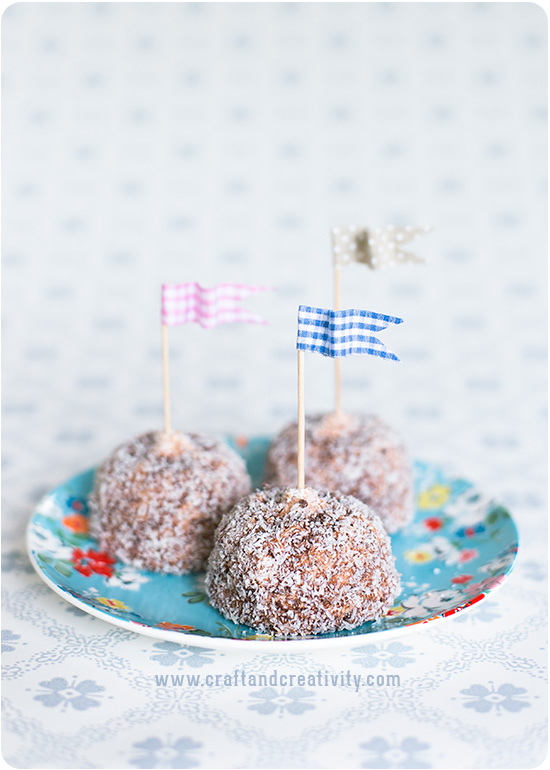 Det är inte alltid man har tid att baka själv men även köpt fikabröd kan piffas till lite extra, till exempel med hjälp av dessa små flaggor som "vajar i vinden". Om man lägger lite tunn metalltråd mellan lagren av tygtejp så går det enkelt att forma flaggorna och ge dem lite liv.
————
Even store-bought cakes can be decorated to look smashing, for example by decorating them with small flags "swaying in the wind". If you add a bit of metal wire between the layers of fabric tape, you can shape them any way you want and give them life.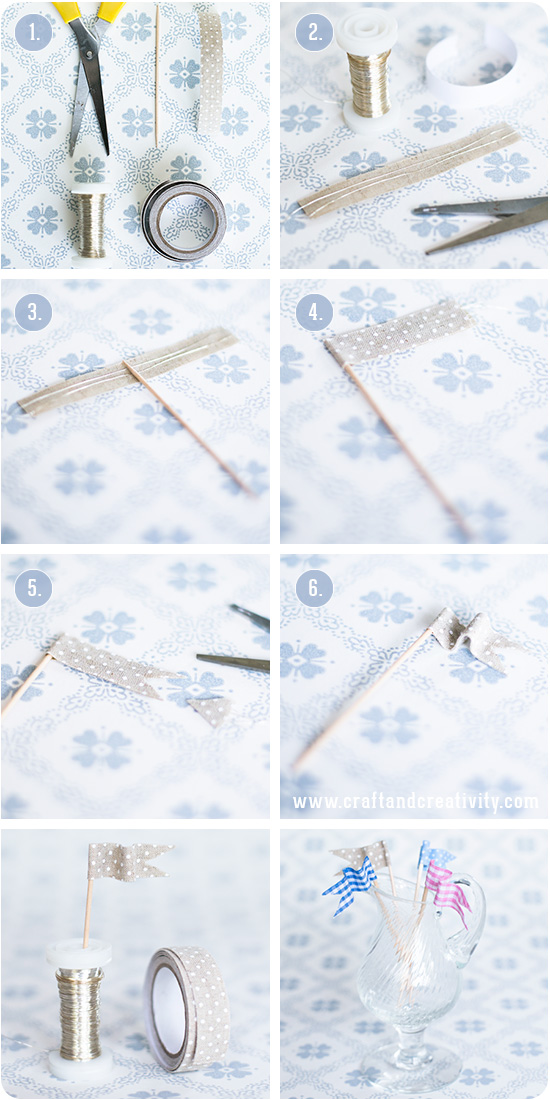 Du behöver: Tygtejp eller washitejp, tandpetare och tunn metalltråd (jag använde 0,3 mm tunn silverfärgad metalltråd).
Gör så här: Klipp en ca 7-8 cm lång bit av tygtejpen, avlägsna tejpens skyddspapper och placera två lika långa bitar metalltråd parallellt på den klistriga sidan av tygtejpen. Placera toppen av tandpetaren i mitten av tygtejpen och vik ihop tygtejpen så att klistret möts. Klipp ett jack ytterst på den dubbla tygtejpen och forma flaggan som du vill.
————
You will need: Fabric tape or washi tape, toothpicks and thin metal wire (I used 0.3 mm thin wire).
Do like this: Cut a 7-8 cm (3 inch) piece of fabric tape, remove the backing paper and place two equally long pieces of wire parallel on the sticky side of the tape. Place the tip of the toothpick in the center of the fabric tape and fold the tape in half. Cut a jack in the flag and shape it any way you want.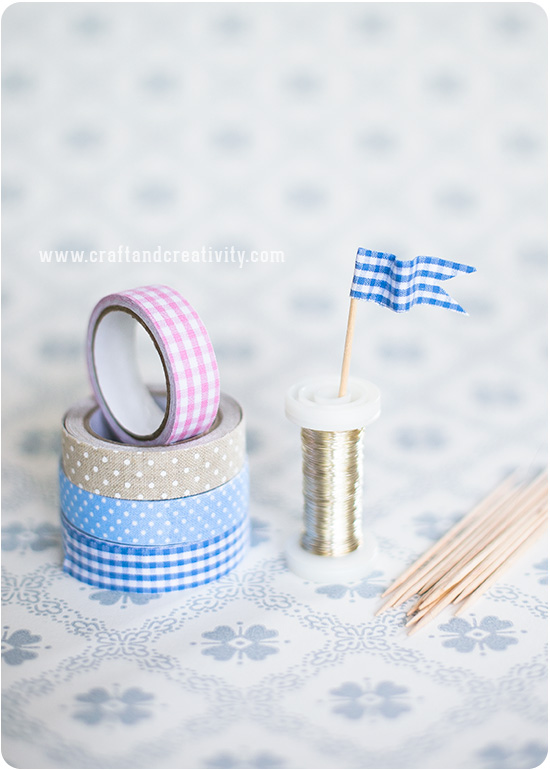 Tygtejp kan även användas till att dekorera askar, anteckningsböcker, pennburkar och till göra suddbara kalasgirlanger.
————–
Fabric tape can also be used to decorate boxes, notebooks, pen holders and to make erasable party garlands.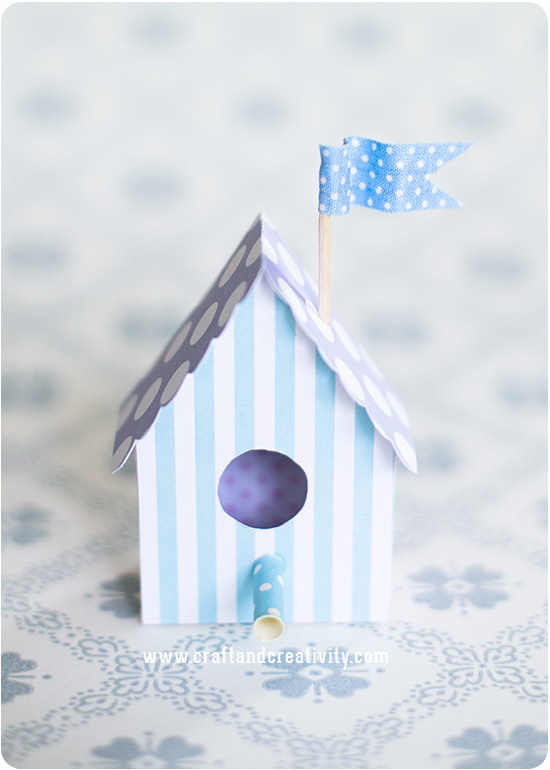 Ett av mina fågelhus av papper fick också en flagga i toppen. Mallen till fågelhusen kan ni ladda ner här.
————–
One of my paper birdhouses also got a flag at the top. The template for the bird houses can be downloaded here.