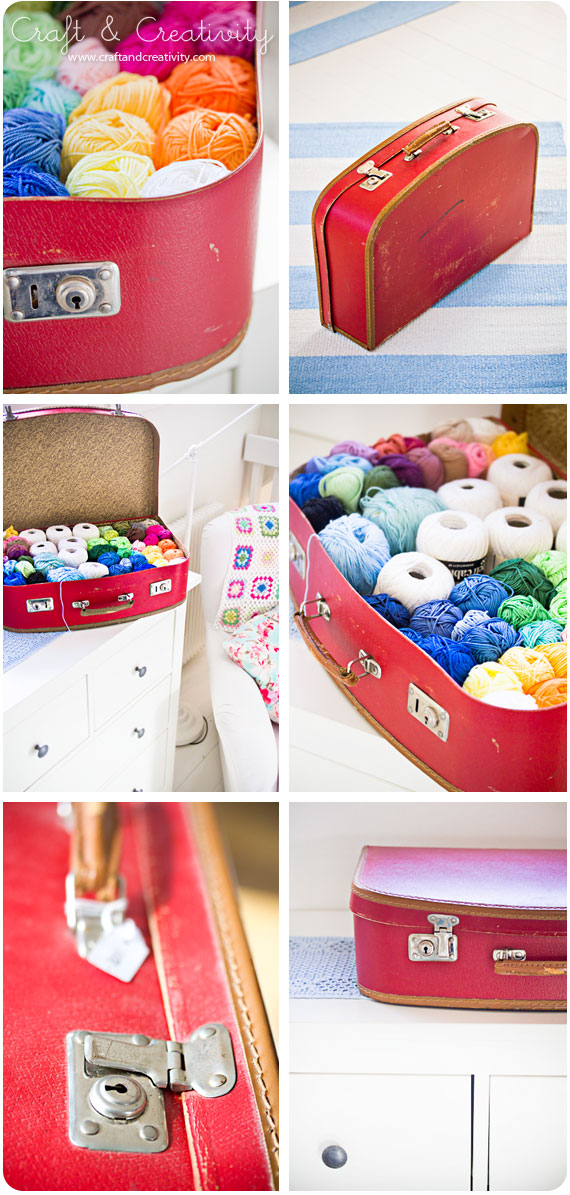 På samma ställe som jag hittade florabilderna så fann jag även en gammal resväska. 100 kr fick jag betala, vilket jag tyckte var ett riktigt fynd. Väskan är perfekt att förvara garn i. Alla nystan samlade på ett och samma ställe och enkel att flytta beroende på var i huset jag sitter och virkar eller stickar. /
At the same place that I found the botanic pictures, I found a vintage suitcase. I paid 100 SEK (10 €) for it, which I thought was quite a bargain. The suitcase is perfect for storing yarn. All of my yarn collected in one place and easy to move, depending on where in the house I want to sit and crochet or knit. 
Har man en katt som är galen i garn så är det en bra idé att kunna stänga in garnet när man inte använder det… /
If you have a cat that's obsessed with yarn, it's a good idea to be able to close on the yarn when you're not using it …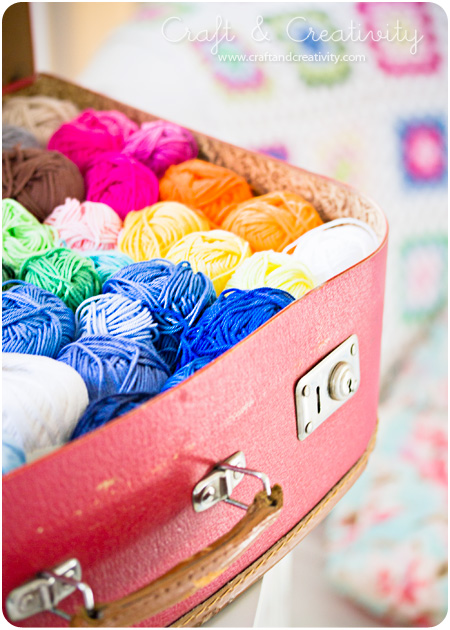 Det blir som en färgexplosion när man lyfter på locket… /
It's like a color explosion when you open the case.